Individual
Individual health insurance in Georgia 2019
by Amy
Updated 11.07.18. We will continue to update this page with the latest plan information. Stay tuned!
Exciting news for the Peach State! Conservative premium increases for 2019 will allow Georgians to recover from the double digit premium hikes last year. The same four carrier options will be available for 2019 and the 480,000 people who opted to purchase insurance last year will have a sigh of relief as they settle into more stable premiums.
What's different this year?
Availability of short term plans that can last a year. These

short term, limited duration plans

(STLDs) come with more restrictions, such as limits on preexisting conditions, and offer less coverage (i.e., good bye well-visits and maternity coverage), but their lower price point can be attractive to those that are relatively healthy and looking for more affordability.
Premiums have stabilized. Premiums are predicted to

modestly increase in Georgia

.

In contrast to the startling jumps in premium pricing the past few years,

Modern Healthcare

reports that 16 states will see premium declines, two will see no change, and the rest see marginal, single digit increases.

On average,

CMS reports

that rates are dropping 1.5 percent on average across the country.
Individual mandate disappearing. Beginning in 2019, the Individual Mandate which fines Americans who skip out on health coverage will no longer be in effect. While some think this measure could send premium prices up as the markets adjust for an exodus of healthy young people, it might have less effect than people think. You see, healthy young peeps weren't buying plans the way families and older folks so and the markets are priced for that. Even with the individual mandate in place, healthy young people could decide to pay $200 a month for health insurance they didn't think they needed or a $200 fee once a year.
QSEHRAs are becoming more popular. For small companies and startups that can't afford traditional group plans, QSEHRAs (aka Qualified Small Employer Health Reimbursement Arrangements) offer a new way to reimburse for premiums and medical expenses tax-free. Plus, in addition to being reimbursed for plans and alleviating the financial burden of individuals buying their own health insurance, employees can choose their own plan that works best for them instead of fitting into a one-size-fits-all group plan! If you or your employer wants to learn more about this, we have a first-of-its-kind QSEHRA guide that explains everything you need to know!
What's the same?
Despite a lot of talk in Washington, the Affordable Care Act (also known as Obamacare) is still intact.
Doctor networks continue to stay small: An ongoing trend since the start of Obamacare, many plans will cover an increasingly smaller percentage of doctors in a given area. That leaves the consumer with fewer choices and a greater chance of having to go out of network to get the care they need. This is a strategy used by carriers to keep costs down, but it leaves consumers financially vulnerable for shouldering those scary and sky-high out-of-network costs. And remember - just because your doctor was in network this past year doesn't mean they are automatically in network this year. It's always smart to check (our doctor search tool on our website is an easy way to do this!)
Shortened enrollment period: Just like last year, open enrollment is only 6 weeks—Nov 1 to Dec 15.
Slashed funding: Funding for the marketplace has been further reduced, which means there will be less advertising and awareness campaigns helping people make smart choices. Federal 'navigator' grants to states that are meant to help educate and enroll people in health insurance were slashed by more than half this year. Nationwide there is a $10 million budget for 2019 compared to the $36 million for 2018.
Subsidies: Federal subsidies are expected to be available to those who qualify.
Outages: Just like last year, there are 60 hours of scheduled downtime for scheduled maintenance that could get in the way of individuals researching and signing up for plans. Take note that from 12 a.m. to 12 p.m. every Sunday, except for the last Sunday of open enrollment, you can't access healthcare.gov.
Here's what we know so far.
Who's in, who's out
Ambetter, Anthem Blue Cross and Blue Shield, Kaiser Permanente, and Alliant Health Plans will be offered on the exchange again this year.
Moderate premium increases will be a welcome change for 2019 as well, given the steep jumps in pricing from previous years.
Keep in mind that the four carriers listed above won't necessarily be offered in every county. Insurance plans are localized which means they only service certain areas.
Let's break it down. On exchange plans can be purchased through the federal exchange and can be used with a tax subsidy, if eligible. Off exchange simply means that while they aren't available on the ACA marketplace, individuals can still purchase these plans from a broker or directly from a carrier. We can help you navigate and shop for the right plan for you on or off exchange in Georgia!

Individual Health Insurance in Georgia 2019
Ambetter: on exchange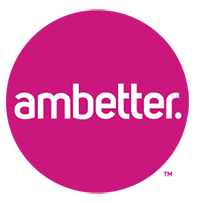 Ambetter will likely increase premiums by 8.8%. Good news is they are expanding into 46 additional counties this year!
Anthem Blue Cross and Blue Shield of Georgia: on exchange

Alliant Health: on and off exchange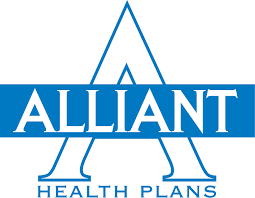 Alliant Health Plans projects to decrease premiums by 10% for 2019. Alliant covers residents in Polk, Floyd, Chattooga, Gordon, Pickens, Gilmer, Walker, Dade, Catoosa, Whitfield, Murray, Fannin, Union, Lumpkin, Dawson, Towns, White, Hall, Rabun, Habersham, Banks, Stephens, Franklin, and Hart counties.

Platinum: Highest premium with the lowest out of pocket costs. Alliant offers a copay platinum plan and a PPO platinum plan.

Gold: high level of benefits with a high monthly premium. There are more out of pocket costs covered than the silver plan. Gold plans available include a PPO plan and copay plan.

Silver: Balanced premiums and out of pocket costs. Higher premiums than the bronze plan.

Silver plans include a PPO plan and copay plan.

Bronze: lowest monthly premiums offered with highest out of pocket costs. Most beneficial for individuals with limited medical needs. Bronze plans include a copay plan and HDHP plan.
Kaiser Permanente: on and off exchange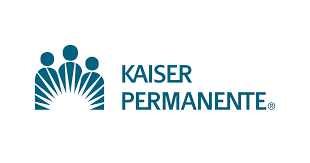 Kaiser Permanente will mostly likely increase their premiums by 14.7%. They will continue coverage of the Peach State including Atlanta and surrounding counties.

Kaiser offers multiple plans on a Gold, Silver, Bronze and Catastrophic level.
US Health Group: off exchange
we'll have updates here soon once we have more information.
Affordable Alternatives You Should Know About
An increasing number of our customers are opting for alternatives to traditional insurance. Here's a couple of our top picks. They might not be for everyone, but they are worth checking out and comparing to major medical plans on our platform.
Pivot short term plans: Pivot provides short term medical insurance solutions until a qualified major medical health plan is chosen, helping reduce your financial risk. Pivot plans are renewable 90 day plans which in most states can be automatically renewed 4 times without additional medical screening to provide up to 12 months of continuous coverage.
United HealthOne: Another short-term options, United Health One offers a lot of flexibility to those looking for a short term solution. First consumers choose the term length - from 30 day minimum up to the state maximum. Then they choose a deductible and coinsurance amount that fits the budget. Note that it's only available in FL, GA, NC, TN, TX, and WI.
Enrollees have access to United Health Care's large network of doctors and hospitals. With United Health One plans you must use a network doctor or hospital in order for insurance to pay for eligible expenses, only emergencies are allowed out of network.
Faith-based: Faith-based Medi-Share has a state-wide PPO network available in 2019 managed by PHCS (Private Healthcare Systems, now owned by Multiplan). It's smaller than some of the PPO networks in the past, but it does provide flexibility to see your doctors and will cover out-of-network expenses as long as it meets Medi-Share's faith-based guidelines. Medi-Share won't be for everyone, but is a worthy option to consider if it fits your personal convictions and lifestyle. Make sure to check out our Medi-Share review and compare it to other major medical plans on our website before you enroll.
Next steps: What's my best option?
While more choices are a welcome change, hunting down and comparing all of these options can feel overwhelming. However, at TakeCommandHealth.com we help you compare all of your options side-by-side including off-exchange plans, marketplace plans, and faith-based options. You can use our award-winning tools to check your prescriptions and even simulate conditions and health needs to make sure you get the most of for your money.
A few other updates we'd like to tell you about:

We've negotiated some pretty awesome deals for our members. Call a doctor 24/7 for $0, enjoy medical bill negotiation support, a personal health advocate, dental, vision, and pharmacy discounts, etc. These really help save money with some of the higher deductible plans.
We're pretty confident we have the biggest, most complete line-up of plans in Georgia this year.

With growing demand, we've also put together a bigger support team ready to help you tackle any issue. You can get started by chatting with us on our website or emailing us at support@takecommandhealth.com.

Once open enrollment begins, you can visit our website and we'll walk you through your options. Our goal is to help you get the most out of your money and find the plan that really works for you and your family. Remember you have until Dec 15th to select a plan that starts Jan 1st, 2019.

About Take Command Health
Take Command Health launched three years ago with the goal of bringing awareness, advocacy, and transparency to the confusing world of health insurance for small businesses and individuals. Take Command Health is at the forefront of this issue, a recognized leader in QSEHRA administrationand small business tax strategy, with customers in every state. It operates in Arizona, California, Florida, Georgia, Indiana, Michigan, North Carolina, Pennsylvania, Texas, Tennessee, and Wisconsin for individual insurance and offers small business HRA administration nationwide.