Wisconsin
Looking for best options for private health insurance in Wisconsin?
by Larissa
Looking for rates for 2019 and carrier options for Wisconsin? Head on over to our 2019 Open Enrollment Guide for the latest.
Finding the perfect health insurance company is like putting together a puzzle. And sometimes, with the confusing and minimal amount of information provided by insurance companies, it's like trying to complete a puzzle without all the pieces. That's where Take Command Health comes in the picture. At absolutely no cost to you, we can fill in the missing pieces so that you can have the most affordable and full health care coverage possible when it comes to private health insurance in Wisconsin.
Obamacare, Trumpcare...what you need to know for open enrollment
Since Trump took office earlier this year, he has been promising to repeal and replace the Affordable Care Act (also known as Obamacare). Congress has not been able to pass a piece of legislation that replaces the ACA so it is still the law of the land. Which means you still need to have health insurance coverage or pay a penalty through your taxes. The penalty is calculated two ways: 2.5% of household income or per person fee ($695/ adult and $347.50. child). You pay whichever is higher!
What Trump has been able to do is reduce the open enrollment period by six weeks. The open enrollment season for 2018 coverage is Nov 1- Dec 15, 2017. He also reduced funding for the marketplace which means there will be less advertising and awareness campaigns about the shorter enrollment window this year. The government health insurance marketplace, healthcare.gov, will also have planned shutdowns this year during open enrollment, making it difficult for consumers to research and purchase plans. The site will be down on Sundays from 12am-12pm (Except Dec 10) during open enrollment and overnight Nov. 1. Between the planned outages, reductions in advertising, and reduced open enrollment period experts are expecting fewer Americans to enroll in individual health insurance during this year.
Saying farewell…
Anthem, Molina, and Health Traditions will be exiting at the end of 2017 and Gunderson has merged with UW Health/Unity Point, leaving 11 insurers in Wisconsin. Keep in mind that each county only has one or two insurers, so bear that in mind as you research some of the following insurance plans.
The full lineup for 2018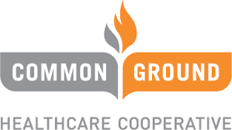 Common Ground, a non-profit carrier that covers 19 counties, will be offering one of the only PPO network plans in Eastern Wisconsin (including Milwaukee). While rates have increased on average 63.03%, it's still a competitive option if you are set on a PPO.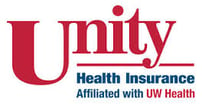 Unity has solid coverage in Southeastern Wisconsin (excluding Milwaukee) and is offering HMO plans in 2018 like last year. Rates did increase around 34.9% compared to last year, but are likely to be on-par with other options in the area.
Network Health is very targeted to the Milwaukee area. They're offering six HMO plans and will remain competitive on prices. Rates are going up 54.73%.
There are other regional players throughout the state, depending on your specific area. We're pleased to offer the full lineup of choices in the Milwaukee area, and have strong coverage throughout much of eastern and central Wisconsin as well. If you feel as though you aren't seeing the choices you'd expect in your area, feel free to let us know and we'll do some extra digging for you!
Other regional options include:
Aspirus Arise: rates increasing 33.26%
Children's Community Health Plan: rates increasing 23.18%
Dean Health Plan: rates increasing 49.68%
Group Health Cooperative of South Central Wisconsin: rates increasing 13.8-32.3%
HealthPartners Insurance: rates increasing 20.58%
Medica Health Plans of Wisconsin: rates increasing 30.23%
MercyCare HMO Inc: rates increasing 35.1%
Security Health Plan of Wisconsin, Inc: rates increasing 29.72%
Faith-based alternative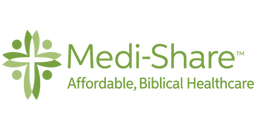 Faith-based Medi-Share has a state-wide PPO network available in 2018 managed by PHCS (Private Healthcare Systems, now owned my Multiplan). It's smaller than some of the PPO networks in the past, but it does provide flexibility to see your doctors and will cover out-of-network expenses as long as it meets Medi-Share's faith-based guidelines. Medi-Share won't be for everyone, but is a worthy option to consider if it fits your personal convictions and lifestyle. Make sure to check out our Medi-Share review and compare it to other major medical plans on our website before you enroll.
Next Steps: What's my best option?
Hunting down and comparing all of these options can feel overwhelming, not to mention understanding the fine print can be confusing! However, at TakeCommandHealth.com we help you compare all of your options side-by-side including off-exchange plans, marketplace plans, and faith-based options. You can use our award-winning tools to search for your doctors, check your prescriptions, and even simulate conditions and health needs to make sure you get the most of for your money. A few other updates we'd like to tell you about:
We've expanded the capabilities of our

doctor search tool

to search doctor networks from all of the plans above (no matter if the plan is off-exchange, on the marketplace, or faith-based).

We've negotiated some

pretty awesome deals for our members

.

Call a doctor 24/7

for $0,

medical bill negotiation

support,

dental

, vision, and pharmacy discounts, etc. These really help save money with some of the higher deductible plans.

We've put together a

bigger support team

ready to help you tackle any issue. You can get started by chatting with us on our website or emailing us at support@takecommandhealth.com.
Remember you have until Dec 15th to select a plan that starts Jan 1st, 2018.
Ready to cross this off your list?