Wisconsin
Insider's Guide: 2017 Health Insurance Options in Wisconsin
by Davis
Check out our 2018 guide for Wisconsin here.
Bummed out about health insurance? You have more options than you might think!
"Everything is figureoutable" - Anonymous
If you need individual health insurance, every year it seems like the same story. Premiums are going up, doctors change networks, and carriers change their plans. You had just gotten used to your plan, and your budget was doing ok, and then boom - it's all changed again. It's not a fun game to play, yet it's where we find ourselves.
If you're scrambling to find a health plan this year, you're not alone. Premiums are up across the country, and it seems like we're continually hearing about more carriers leaving the market. Well, the good(ish) news for those of us in Wisconsin is it's not as bad as the rest of the country--We still have plenty of choices in the Badger State and our premium increases were less than the national average.
In this post, we equip you with our insider perspective of what's going on in the Wisconsin market and for each major insurance company to help prepare you to navigate this upcoming Open Enrollment.
Important health insurance trends in Wisconsin for 2017
At Take Command Health, we're busy serving our customers during Open Enrollment (the deadline is 12/15 for 1/1/17 start dates, by the way). Since receiving plan information for Open Enrollment, we've run our own analysis on the plan structures, doctor networks, and prescription formularies that we use to help our clients on our website, TakeCommandHealth.com. Now that we have a clear picture on what the 2017 market looks like, we wanted to share 3 things that you need to know:
A solid number of options - While there has been a reduction in the number of carriers and plans that will be offered in 2017 (3 carriers have exited the market), the number of carriers and plan options in Wisconsin remains in a good place (especially compared to the rest of the country). If you've had your 2016 plan cancelled it can be frustrating, but rest assured that you're likely to find another solution in your area. Even if your plan is still available next year, it's always a good idea to shop around to see what else is available given the year-over-year changes. At TakeCommandHealth.com, we pride ourselves on helping you see all your options: Tax credit eligible plans from Healthcare.gov, private plans only available "off-exchange", and even faith-based options.
Premiums up for "name brand" companies - On average, monthly premiums in Wisconsin have increased by 16% across the state. Of the more well known brands, Blue Cross increased by 22%, Molina by 27%, and Common Ground by 28%. Before you get nervous though, many local and regional players have kept premiums flat. The technical reason for this gets into something called "risk corridors" and transfer payments that are part of the ACA laws that impact larger, more well-known insurance companies more than others.
Regional carriers taking over - Major providers United and Humana have both exited the individual market in Wisconsin completely in 2017, but most of the regional carriers have remained. It's an interesting trend, and what it means for you is that taking a look at some smaller regional carriers might be a good idea this year. We've worked to partner with many of these smaller carriers to bring you a solid lineup of choices.
Narrower doctor networks - This year the number of PPO options has decreased, but Common Ground Healthcare in Eastern WI (including Milwaukee) has a PPO option. Most other carriers continue to move towards narrower HMO networks. The good news, however, is that doctor's still have to take some insurance to be able to have a patient base, it just makes it harder for your family to find everyone they need on one plan. Our tip here is to consider placing your family on different plans. You can also try out our brand-new, first-of-its-kind doctor search tool to quickly search all of the doctor networks in your area.
What to expect in Wisconsin
Now that you've got the overall picture on what's happening in the market, we wanted to share some of our insider knowledge and perspective on what's happening with each insurance company. We'll continue to update this if there are any late-breaking announcements from the carriers.
Leaving the market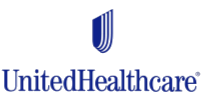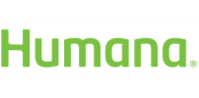 United Healthcare, Humana
Status: OUT

So long United. Sayonara. Don't let the door hit you on the way out.
United makes headlines because they are the largest insurer in the US. However, most people don't realize last year was their first time to offer individual plans on-exchange. Their entrance made clients, brokers, and everyone excited. Their plans had large doctor networks and were paying brokers top commissions. They had widespread coverage in Wisconsin - offering their plans in 56 of the 72 counties. But the wheels came off before Open Enrollment was even over last year. United had severely miscalculated and was terrible at serving individuals. Although they couldn't pull their plans off the market (companies are committed for the whole year), they slashed commissions to 0% and cut back on customer service and retention efforts. They were the worst-rated company among our clients for customer service. Even if they didn't pull out, we were likely going to cut them from our line-up anyway.
Humana had only been offering off-exchange plans in 2016 (not tax credit eligible), but their exit will still impact close to 7,000 members from 2016.
The major players
Anthem Blue Cross, Common Ground, Molina
Status: Plan options in most of the state
Anthem Blue Cross remains committed to the individual insurance market in Wisconsin, and is the clear market leader. Anthem will offer their HMO plans in 55 of the 72 counties. The catch, however, is premiums will be up across the board by an average of 21%. If you receive a tax-credit on-exchange, your credit will likely scale with the increase, meaning you'll have negligible impact. However, if you don't qualify for a tax-credit, your plan will be more expensive for you this year.
Common Ground will be offering one of the only PPO network plans in Eastern Wisconsin (including Milwaukee). While rates have increased on average 28%, Common Ground remains very competitive in their prices compared to the other major providers. If having the flexibility of PPO is important to you, Common Ground is certainly worth a look.
Molina has plans in 30 counties concentrated around the Milwaukee and Eastern part of the state. As with other major players, rates have increased (27%) but Molina tends to be a low-cost provider, so you're likely to still find a good price point with them this year.
The other regional carriers
Unity, Network Health, and all the rest
Status: Options vary depending on your specific area
Unity has solid coverage in Southeastern Wisconsin (excluding Milwaukee) and is offering HMO plans in 2017. Rates did increase around 30% compared to last year, but are likely to be on-par with other options in the area.
Network Health is very targeted to the Milwaukee area. They're offering HMO plans in 8 counties, and will remain competitive on prices.
There are other regional players throughout the state, depending on your specific area. We're pleased to offer the full lineup of choices in the Milwaukee area, and have strong coverage throughout much of eastern and central Wisconsin as well. If you feel as though you aren't seeing the choices you'd expect in your area, feel free to let us know and we'll do some extra digging for you!
Faith-based alternative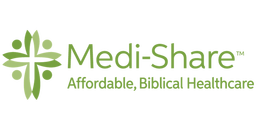 Medi-Share
Status: State-wide, off-exchange (faith-based)
Faith-based Medi-Share has a state-wide PPO network available in 2017 managed by PHCS (Private Healthcare Systems, now owned my Multiplan). It's smaller than some of the PPO networks in the past, but it does provide flexibility to see your doctors and will cover out-of-network expenses as long as it meets Medi-Share's faith-based guidelines. Medi-Share won't be for everyone, but is a worthy option to consider if it fits your personal convictions and lifestyle. Make sure to check out our Medi-Share review and compare it to other major medical plans on our website before you enroll.
Next Steps: What's my best option?
Well, you probably already figured out the bad news - your rates have increased. The good news here in Wisconsin is we will still have a lot more choice than residents in other states if you know where to look.
We don't want you to feel alone though. Take Command Health is here to be your advocate and empower you to find a plan that works for you and your family. In addition to our award-winning tools that'll help you make a confident plan choice, we've added some new features we want to let you know about:
We're expanding the capabilities of our doctor search tool to search doctor networks no matter where the plan is: Healthcare.gov, private "off-exchange" only plans and even faith-based plans.
We've negotiated some pretty awesome deals for our members--Call a doctor 24/7 for $0, medical bill negotiation support, dental, vision, and pharmacy discounts, etc.
We're pretty confident we have the biggest, most complete line-up of plans in Wisconsin this year.
We've put together a new support team ready to help you tackle any issue. You can get started by chatting with us on our website or emailing us at support@takecommandhealth.com.
Now that Open Enrollment has started, you can visit our website and we'll walk you through your options. Our goal is to help you get the most out of your money and find the plan that really works for you and your family. Remember you have until Dec 15th to select a plan that starts Jan 1st, 2017.