Texas
Where'd my health plan go?
by Jack
Was your health plan canceled, again?
"It's Deja Vu all over again" - Yogi Berra
It's starting to become routine. You scramble to find a health plan that you think will work for you and your family and then get a letter a few months later that the plan will no longer be continued. Back to the drawing board. Your friends that work for big companies complain about insurance, but they don't really know what it's like to have to hunt for their own policy like you do.
If it's starting to feel like a lonely hamster wheel, you're not alone. We estimate close to a million Texans will be looking for new coverage this year because their plan is going away (#pro-tip: we recommend shopping your plan each year no matter what, but that's another article). The last two years in Texas have seen major changes in the individual health market - In 2014, the PPOs started going away, making it hard for everyone to keep their doctor. Last year, we had a bunch of new carriers enter the market (United, Scott & White, Oscar, Molina) only for some of them to get nervous and jump out as quickly as they got in. Behind the scenes, carriers are playing games with clients and customer service and brokers and commissions to try to artificially sway the market in their favor.
In this post, we want to lay out our insider perspective of what's going on in the overall market and for each insurance company to help prepare you to navigate this upcoming Open Enrollment.
What we're seeing: Texas insurance trends for Open Enrollment 2016
At Take Command Health, we're busy gearing up for Open Enrollment (starts Nov 1, by the way). We're working with the insurance companies to figure out what's going to be offered. As we get plan information, we're run our own analysis on the plan structures, doctor networks, and prescription formularies that we use to help our clients on our website, TakeCommandHealth.com. It's still early, but there are four things we're seeing that you need to know:
More "off exchange" only plans - For the last few years, with only a few exceptions, there has been very little difference between on-exchange and off-exchange plans. (BTW, "on-exchange" refers to health plans you can find on Healthcare.gov that are eligible for tax credits. Off-exchange refers to plans not on Healthcare.gov and therefore are not tax-credit or subsidy eligible. Both are still ACA compliant). This year however, many plans will only be available off-exchange. All of Aetna's plans and all of Cigna's plans. In fact, Aetna and Cigna won't even have their plans on their websites. At TakeCommandHealth.com, we pride ourselves on helping you see all your options, including plans on-exchange, off-exchange, and even faith-based plans.
Premiums up for "name brand" companies - Blue Cross, the de facto "market-setter" for Texas, is raising premiums on average by 40% across the state. Aetna, Cigna, and other "name brands" aren't far behind. Before you get nervous though, many smaller local and regional players have kept premiums flat. The technical reason for this gets into something called "risk corridors" and transfer payments that are part of the ACA laws that impact larger, more well-known insurance companies more than others. We'll spare you the technical details here, but we want to give you a heads up - this may be the year to try a new, smaller company. We'll have plenty of these plans on our site and can help you verify it's a good fit before making a change.
Narrower doctor networks - Last year, as Blue Cross and Aetna were pulling back their state-wide PPO networks, Humana and United jumped in and saved the day in Texas. Well, now they're out too. As we analyze doctor networks, we're seeing smaller network numbers across the board. The good news, however, is that doctor's still have to take some insurance to be able to have a patient base, it's just unlikely your family will find everyone they need on one plan. Our tip here for this year is to consider placing your family on different plans. We're also about to roll out a really cool doctor search tool that will help you a lot (stay tuned).
Mixed commissions - You're probably wondering why as a consumer you should care about broker commissions. In the past, most health plans paid whoever you bought the health plan from about 5%, so you were likely to get fair advice (assuming your broker had good relations with multiple insurance companies). This year, only a few plans are paying any commissions. This means, you're likely to encounter "enrollment fees" or other fees if you sign up through a broker or even online directly on some insurance company sites. If your broker is suddenly recommending one of the following, it may be a great fit for you, or you may be getting the only plan that will make your broker money. Most companies are not paying commissions in Texas. Here's who is:

Molina in Dallas
Oscar in San Antonio
Baylor Scott & White is paying 1-2% commission in their service area (Dallas, Waco, central Texas)
Blue Cross is paying state-wide, but only for established brokers
What to expect from each insurance company in Texas
Now that you've got the full picture on what's happening in the market, we wanted to share some of our insider knowledge and perspective on what's happening with each insurance company. We'll continue to update this throughout October and the start of Open Enrollment as we learn more from each company.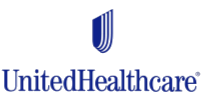 United Healthcare
Status: OUT

So long United. Sayonara. Don't let the door hit you on the way out.
United makes headlines because they are the largest insurer in the US. However, most people don't realize last year was their first time to offer individual plans on-exchange. Their entrance made clients, brokers, and everyone excited. Their plans had large doctor networks and were paying brokers top commissions. But the wheels came off before Open Enrollment was even over last year. United had severely miscalculated and was terrible at serving individuals. Although they couldn't pull their plans off the market (companies are committed for the whole year), they slashed commissions to 0% and cut back on customer service and retention efforts. They were the worst-rated company among our clients for customer service. Even if they didn't pull out, we were likely going to cut them from our line-up anyway.
United is now offering some clients the ability to "grandfather" their plan that was purchased last year for one additional year. Our advice: don't do it. There are better options. You'll get terrible service when you need it and no one will be able to help.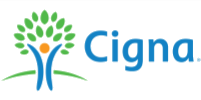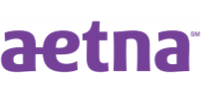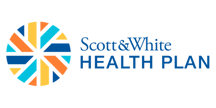 Cigna, Aetna, Scott & White
Status: Off-Exchange Only
Two other national carriers, Cigna and Aetna, and one strong regional one, Baylor Scott & White, will still offer plans in Texas this year, but they will be off-exchange only. This means you won't find them on Healthcare.gov and you can't get a subsidy or tax-credit to help you pay for your premiums.
Our sense is that these carriers have figured out there are actuarial differences between their clients that purchase on the exchange and those that don't. This isn't surprising as we've found it's too easy to "cheat" on Healthcare.gov and sign up for coverage only when you're sick - an insurance company's worst nightmare. We think Aetna and Cigna are essentially "hiding" this year: they want to stay in the market but they won't be actively promoting plans - they aren't paying commissions to brokers and you won't even be able to sign up on their websites. A possible reason for this is that Texas (like many states) has a statute of limitations that says if you're an insurance company and you leave, you can't come back for five years. We think they are trying to stay in and issue as few plans as possible.
We have great relationships though with these insurance companies and will have their full line-up available at TakeCommandHealth.com starting in early November.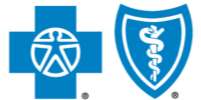 Blue Cross
Status: On-exchange and Off-exchange
Blue Cross remains committed to the individual insurance market in Texas. They will be the only carrier to offer a plan in every county on Healthcare.gov this year. We're still waiting to see what their off-exchange plans will look like.
The catch, however, is premiums will be up across the board and their network is at risk to shrink further (Blue Cross is still in negotiation with several major hospital networks in the state). On average, expect premiums to go up ~40%. If you receive a tax-credit on-exchange, your credit will likely scale with the increase, meaning you'll have negligible impact. However, if you don't qualify for a tax-credit, Blue Cross will be more expensive for you this year.
Blue Cross will be paying reduced commissions to their established broker network this year. That means if your friend just got into the business, they likely won't have a contract with Blue Cross. Some brokers may be less enthusiastic about recommending or renewing a Blue Cross plan this year. At TakeCommandHealth.com, we recommend only what's best for you regardless of commission and can help you see if your doctor is still in network and analyze if the price hike is worth it to you.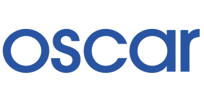 Oscar
Status: Out of Dallas (kind of), all in on San Antonio
Plucky, tech-enabled health insurance company Oscar was a welcome addition to the Texas scene last year. In fact, our clients rated it one of the best insurance companies in our customer survey. Oscar was looking to expand in Texas this year into Austin and potentially Houston, but uncertainty in the individual market have put those plans on hold.
Instead, Oscar will be standing pat in San Antonio, offering their full-line of on and off-exchange options in Bexar county. However, in Dallas, Oscar will be pulling back all of their on-exchange options. Oscar will offer one off-exchange Bronze plan in Dallas that it's current clients can roll onto. It is unclear if new clients will be able to sign up for the Bronze plan (if they can, we'll have it!).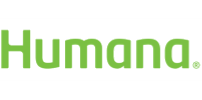 Humana
Status: PPO Out; HMO remains
Humana saw a lot of growth last year in Texas as it was one of the only insurance companies to offer a state-wide PPO plan that included specialty centers like MD Anderson in-network.
Unfortunately, Humana has struggled to make ends meet on the individual market in Texas and is pulling their PPO (they are pulling out of most states too). Humana will continue to offer their HMO plans which were popular in Austin, San Antonio, and Houston off-exchange. If this impacts you, please let us know and we'll help you look for alternatives.
So, what are my options?
Well, you probably already figured out the bad news - there will be a lot more changes and hamster wheel running this year during Open Enrollment. The good news is Texans will still have a lot more choice than residents in other states if you know where to look.
We don't want you to feel alone though. Take Command Health is here to be your advocate and empower you to find a plan that works for you and your family.
We're expanding the capabilities of our doctor search tool (coming soon) to search doctor networks no matter where the plan is - on exchange, off exchange, and even faith-based plan types.
We're building a new prescription search tool (coming soon) to help you see which plans will cover your medications the best.
We're expanding our portfolio of plans and carrier relationships so that you have more options. We're pretty confident we'll have the biggest, most complete line-up of plans in Texas this year.
We've put together a new support team ready to help you tackle any issue. You can get started by chatting with us on our website or emailing us at support@takecommandhealth.com.
Now that Open Enrollment has started, you can visit our website and we'll walk you through your options. It's still going to be expensive this year, but our goal is to help you get the most out of your money. Remember you have until Dec 15th to select a plan that starts Jan 1st, 2017.

You can also stay in touch with us by following us on social media or signing up for our reminder email list below. We'll keep you up to date on all the latest news and help you find a plan that meets your needs.
[Formstack id=2165578 viewkey=XfqHapyPRq]