Individual
What are my PPO health insurance options this year in Texas?
by Jack
Many Texans received letters from their insurance companies this year stating their PPO will be discontinued in 2016. Blue Cross, United, Cigna and others have all pulled their PPOs for 2016--both on and off the exchanges--claiming they lost too much money.
But there is still hope! We've canvassed the insurance landscape in Texas this year and want to let you know about what PPO options remain as well as several new network types that enable you to see specialists without referrals, not have to hassle with a primary care provider, etc.
Quick review: Why we all liked PPOs!
PPOs were awesome because they provided so much flexibility. You could see any specialists you wanted without a referral, could see out-of-network doctors and still get some coverage, and didn't need a primary care physician (PCP). On the other end of the spectrum are HMOs which are more affordable but much more limited. Many people don't know about some of the in-between options--EPOs and POSs--that retain several key elements of PPOs: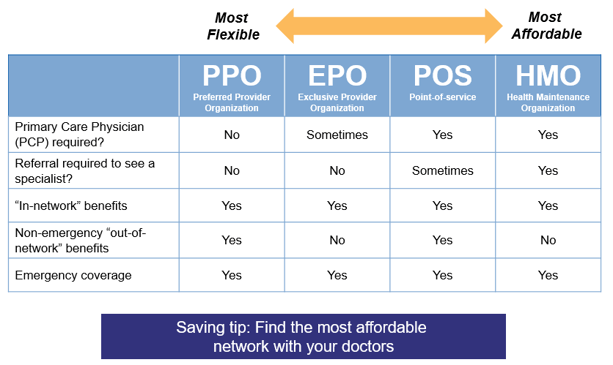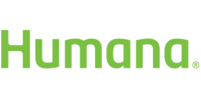 Humana is offering one near-state wide (sorry Houston) PPO Bronze Plan. It's off-exchange, so that means no tax credits, but you're likely to find most of your doctors and major hospital networks in the state that accept the plan (like MD Anderson and others). Here's where it's available: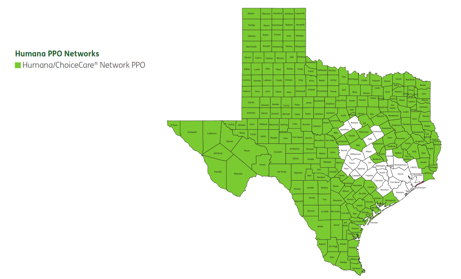 EDIT: Humana has just announced they will offer the PPO plan across the state (including Houston area) for 2016. More details to come.
You can search for your doctors and see how Humana's PPO plans compares to other options at TakeCommandHealth.com.
If you've been considering trying one of the faith-based sharing programs, now may be the time. Medi-Share offers a state-wide PPO network for significantly less than the traditional carriers. Before you dismiss it, their PPO network is a PHCS network run by Multi-Plan (the same group that runs several of the major insurance company networks). There are some lifestyle restrictions and it's not tax-credit eligible, but this can be a fantastic option. Search for your doctors and compare Medi-Share to the major carriers at TakeCommandHealth.com!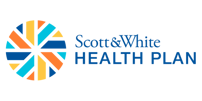 Scott & White is the only carrier offering an on-exchange PPO in Texas this year (that means you can get tax credits). The only downside is the small (but growing) footprint you have to live in around the Metroplex or Central Texas in order to be able to sign up. Also, some of the major hospitals in Houston (like MD Anderson) are still out of network.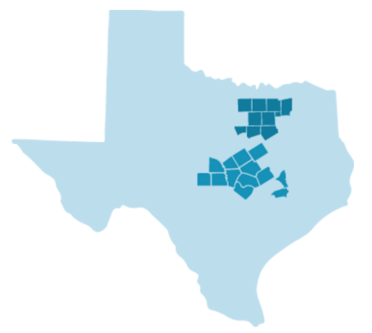 Finally, we should mention that PPOs from most of the major companies are still available in the small group market. If you have a business, you can consider setting up and paying for your health plan through the business in order to get access to the PPOs. You'll need a Federal Tax ID (Employer Identification Number) and at least 2 people (non-related) willing to participate in the plan. There are some other minimum participation requirements and you should be aware these plans will be very expensive compared to the ones listed above. If you'd like to see what you options are though, email us at info@takecommandhealth.com.
What are my other options?
If one of the above plans doesn't work for you, there are still some good options! You'll have to make a choice about what's most important to you--seeing a specialist without a referral or out-of-network benefits.
Seeing a specialist without a referral
You should give the EPO networks a look. They will feel just like a PPO to you and will actually be quite a bit more affordable. You still get emergency out of network coverage, you'll just have to be careful to choose specialists in-network (which you probably already do). If you live in Dallas or San Antonio, we really like Oscar. Oscar is a new option that offers unlimited calls to a doctor for free. Here are the insurance companies offering EPOs this year in Texas (varies by location):
Getting out-of-network benefits
We get asked a lot about MD Anderson and other specialty centers. You can still get coverage at places like this, you'll just have to pay the out-of-network rates (make sure you call to verify!). The POS networks and Blue Cross's new HMO+ will provide for out-of-network benefits. HMO+ and POS networks in Texas for 2016: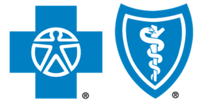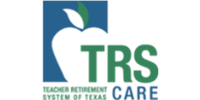 No matter what, the key in 2016 is knowing all of your network options and which plans your doctors participate in. At TakeCommandHealth.com our goal is to empower you to be a savvy health insurance consumer. Search for your doctors, prescriptions, and care needs and we'll help match you to a plan that fits best.
Need help finding a health plan with your doctors that fits you? Start here!