Mom Hacks
How a Dallas Dermatologist Beats the Heat
by Amy
Too Much Sun?
Summer is (almost) here! Whether you're entertaining your children in triple-digit heat, catching rays on your lunch break or getting away to the beach, you are bound to encounter pink cheeks, plenty of freckles and pronounced tan lines.
But how much sun is too much? And what's the real story with skin cancer? Dr. Chris Carr is a Board Certified Dermatologist in Dallas, TX. Apart from being an active father in the community, he is passionate about skin care and was willing to answer some sun-related skin questions.
Interview with Dermatologist Dr. Carr
What's the big deal about skin cancer? I like how I look when I'm tan; am I really at risk for skin cancer if I just want a little sun?
Unfortunately skin cancer has become an increasing problem. Over the last three decades, we have witnessed an explosion in the incidence of skin cancer, with skin cancer becoming the most common type of cancer in Caucasians. Some types of skin cancer are not life-threatening, but do leave disfiguring scars after treatment. However, other types—primarily melanoma—can be deadly if not caught early.

While you may like your appearance immediately after a tan, you should know that each tan will accelerate the aging of your skin. You will not like the cumulative look of your tanning in ten years. If you desire a darker tint, consider spray tanning! And, yes, every ray of sun you absorb increases your risk of skin cancer, even "just a little sun."
As a dad of young kids, what is your go-to sunscreen for them? Suggestions for mommies too?
You should avoid applying sunscreen to children younger than six months old; keep them in dark shade. For everyone else, you should look for a sunscreen with a minimum SPF of 30 and the words "broad spectrum" on the label. If you are going to the pool or beach, you should also look for the words "water resistant" on the packaging. When I take my wife and children to the beach, we lather up in Blue Lizard Australian sunscreen. For moms and others wanting a smoother, more elegant sunscreen for daily use, try Elta MD products; I specifically recommend UV Clear facial sunscreen for the head and neck and UV lotion for below the neck.
Give us a glimpse of a day in the life for your family at the beach this summer. What precautions do you take to ensure you guys don't get burned?
My wife, my children and I are lily white, and we love the beach. Before leaving the house for the beach, we all apply sunscreen. I have also taken to wearing sun protective swim shirts, which provide excellent ultraviolet protection without the hassle of sunscreen application. When we reach the beach, we try to find a shady home base under umbrellas, and we don visors and sunglasses for additional protection. With this routine, my family has avoided sunburns on each trip to the beach. Ideally, you should also re-apply sunscreen every two hours and avoid midday sun.
What can I be doing today to help improve my skin 20 years from now?
As I tell my patients, if you want to look younger than your chronological age in twenty years, then be diligent in the application of sunscreen to exposed skin every morning. Many patients remember to apply to their face, but don't forget the neck, upper chest, and back of the hands! The impact of routine, daily sun exposure to the aging process cannot be overstated.

The second most important gift you can provide your skin is the application of a prescription-strength retinoid product every night. Originally designed for acne, retinoids also help even tone, reduce wrinkles, and ameliorate photoaging. A dermatologist can determine which retinoid would work best for your skin.
I've had lots of friends ask me if they need to go in yearly to have their skin checked by a dermatologist. Do you think this is a good idea? Who is at greatest risk for skin cancer and at what age should I start scheduling routine appointments to check in with a dermatologist?
The stock answer is that everyone should have a skin exam yearly. I think the frequency of exams really depends on your skin tone, your history of sun exposure, and your personal and family history of skin cancer. A 25-year-old Canadian with olive complexion will not need the same frequency of skin exams as a 50-year-old Florida native with pale skin. As a rule, if you haven't seen a dermatologist by the age of 40 years, I advise you to make an appointment for a skin exam. Persons with fair complexion should present for a skin screening no later than age 30 years. However, anyone with a suspicious lesion should visit a dermatologist regardless of age. While the incidence of skin cancer increases with increasing age and decreasing natural pigmentation, skin cancer can occur at any age. Even scarier, some melanomas may be not caused by sun exposure at all.
Get Covered!
As you head outdoors this summer, don't forget Dr. Carr's advice:
Apply a daily morning broad spectrum SPF 30 + sunscreen.
Each tan accelerates the aging of your skin! Opt out of laying out and consider spray tan instead.
Wrinkle prevention? Ask your dermatologist about prescription strength retinoids.
Fair skinned? Set up your visit with a dermatologist today. . . and invest in a swim shirt for your summer fun!
Think it's time to reach out to a dermatologist for your skin exam? Take Command Health can help connect you to a local dermatologist that works within your insurance plan. Just click on the orange button below to get started.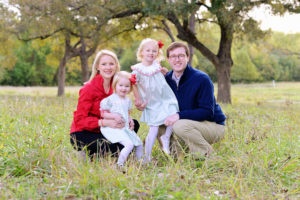 Dr. Christopher Carr is a board certified dermatologist specializing in both medical and surgical dermatology. He is currently practicing at Dallas Associated Dermatology.