Individual
Individual health insurance in California 2019
by Ali
Updated 10.17.18. We will continue to update this page with the latest plan information. Stay tuned!
Open enrollment is already under way in California and just like last year it will be operating on an extended schedule from Oct 15, 2018 - Jan 15, 2019 for plans that begin coverage in 2019.

There are a few things Californians have to look forward to this year, including a new health startup that will help you choose the most affordable plan for your needs!
The 11 carriers that participated in the individual market in 2018 will be returning for 2019. In addition, California is finally losing the double-digit premium increases it has seen in previous years. But before you automatically renew your plan, take note of a few changes to the marketplace this year.
What's different
Short-term plans banned. While your friends in other states may be able to benefit from the ACA rollback that allows short term plans to renew for a year, California's government banned these plans to protect the state's robust individual marketplace.

Premiums have stabilized. According to Covered California the average weighted premium increase across the state is 8.7% for 2019. The state marketplace states that the rate increase would have been closer to 5% if the Individual Mandate penalty had not been repealed.
Individual mandate disappearing*. Beginning in 2019, the Individual Mandate which fines Americans who skip out on health coverage will no longer be in effect. The state expects to see 10% of policyholders drop their coverage (approximately 262,000 Californian's). *Please note, if your employer sponsors a health reimbursement plan such as QSEHRA you will need to to purchase a health plan that meets Minimum Essential Coverage (MEC) to participate in the tax-free reimbursements.
QSEHRAs are on the rise. For small companies and startups that can't afford traditional group plans, QSEHRAs (aka Qualified Small Employer Health Reimbursement Arrangements) offer a new way to reimburse for premiums and medical expenses tax-free. Plus, in addition to being reimbursed for plans and alleviating the financial burden of individuals buying their own health insurance, employees can choose their own plan that works best for them instead of fitting into a one-size-fits-all group plan!
What's the same
Despite a lot of talk in Washington, the Affordable Care Act (also known as Obamacare) is still intact.
Doctor networks continue to stay small:

An ongoing trend since the start of Obamacare, many plans will cover an increasingly smaller percentage of doctors in a given area. That leaves the consumer with fewer choices and a greater chance of having to go out of network to get the care they need. This is a strategy used by carriers to keep costs down, but it leaves consumers financially vulnerable for shouldering those scary and sky-high out-of-network costs. Doctor networks change every year, so make sure your preferred doctors are in-network for 2019 before renewing or enrolling in your plan. O

ur doctor search tool i

s a simple way to do that!
Subsidies:

Federal subsidies are expected to be available to those who qualify.
Your options for individual health insurance in California 2019
Who's in
California is lucky to have one of the largest number of carriers in the individual market. California is divided into 19 pricing regions, each with different pricing and health insurance options. Nearly all Covered California consumers have at least three health insurance companies to choose from in their region, and in some regions as many as seven.
If you're looking for a faster way to pull up the plan options in your zip code use Take Command Health's plan search tool. Our online tool will help you search plans that include your favorite doctors in network! Plans will be loaded in the system by Nov 1, 2018.

Anthem currently offers EPOs to individuals mostly in the northern part of the state. Approximately 108,000 Californians are covered under their Covered California plans. Anthem coverage by county: Alpine, Amador, Butte, Calaveras, Colusa, Del Norte, Glenn, Humboldt, Lake, Lassen, Mendocino, Modoc, Nevada, Plumas, Shasta, Sierra, Siskiyou, Sutter, Tehama, Trinity, Tuolumne, Yuba, Santa Clara, San Joaquin, Stanislaus, Merced, Mariposa and Tulare counties.

Blue Shield CA is offering PPO plan's throughout California, which means all zipcodes and counties are eligible to participate. Blue Shield will also be providing HMO plans to various parts of the state. Blue Shield Covered California plans account for 29% of the Covered CA enrollees.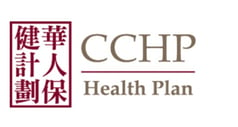 Chinese Community Health Plan offers HMO plans to anyone in San Francisco and northern San Mateo counties.

Health Net offers HMO, PPO, EPO, and HSP (Healthcare Service Plans) through Covered Calfornia. Plan availablility varies by region. Approximately 13% of CA state insurance exchange enrollees are covered through HealthNet.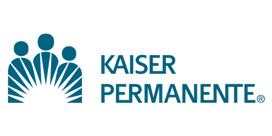 One of the top 3 insurance options in the state exchange- over 24% of Covered California enrollees choose Kaiser Permanente. Kaiser HMO plans are available throughout California.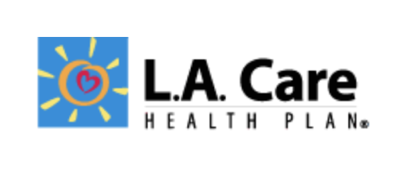 L.A. Care Health Plan covers the Northeast and Southwest Los Angeles regions with their HMO plans.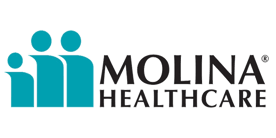 Molina offers HMO plans to 6 regions of California: Eastern region, L.A. county- northeast and southwest, the Inland Empire, and San Diego county. Molina has a history of competitive pricing which makes them a desirable option for consumers.

Oscar offers EPO plans to the regions encompassing San Francisco county, L.A. county (southeast and northwest) and Orange county.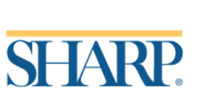 Sharp Health Plan covers San Diego and the Southern Riverside areas with their HMO plans. Enrollees have two options with Sharp: Premier Network (copay plan) or Performance Network-Network 2 (coinsurance plan).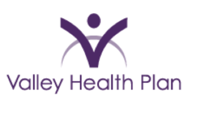 Valley Health Plan offers HMO plans to Santa Clara County.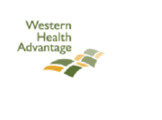 Western Health Plan offers HMO and Health Savings HMO plans to individuals in Sacramento, Yolo, Solano, El Dorado, Placer, Marin, Napa, and Sonoma counties.
What about Faith-based sharing plans?
An increasing number of consumers are opting for alternatives to traditional insurance including faith-based sharing plans. These plans work different than traditional insurance (they don't cover preexisting conditions, well-visits, or immunizations like a traditional plan- just to name a few), but they can be a great money-saving option depending on your expected needs.
Medi-Share has a state-wide PPO network available in 2019 managed by PHCS (Private Healthcare Systems, now owned by Multiplan). It's smaller than some of the PPO networks in the past, but it does provide flexibility to see your doctors and will cover out-of-network expenses as long as it meets Medi-Share's faith-based guidelines. Medi-Share won't be for everyone, but is a worthy option to consider if it fits your personal convictions and lifestyle.
An easier way to shop for plans this year!
Take Command Health is excited to announce that they will be expanding their services to California for the first time during the 2019 Open Enrollment Season. With a mission to empower consumers to shop smarter when it comes to health insurance, Take Command Health's online tool is free and easy to use. Consumers can search for on-exchange and off-exchange plans including faith based plans and short term plans. Plans will be loaded in the database and available to view beginning Nov 1, 2018. From the Take Command Health site customers can chat with licensed insurance professionals, enroll in a plan, and apply for tax credits all on one site.
Jack Hooper, CEO and Founder of Take Command Health, is quite excited to be in California this year.
"Shopping is going to be important for Californians this year. Even if your plan is not increasing much, often the underlying doctor networks and prescription formularies are - it's important to make sure your needs are still being met by your health plan.

We are excited to bring our doctor and prescription search features to Californians shopping for plans."
In addition to the individual enrollments, Take Command Health also helps small business owners set up specialized small business HRA's known as QSEHRA. "A new alternative for small employers in California is to look at the new QSEHRA. This allows California businesses to reimburse employees tax-free for individual insurance plans and medical expenses. We find this leads to a much more optimized solution than trying to fit a one-size-fits-all group plan onto a small group," said Hooper. "For more information on which HRA would optimize your tax benefits, check out our Small Business HRA Strategy Guide. "
If you have questions, feel free to chat with our team of experts on our website or email us at support@takecommandhealth.com