Arizona, you have more options than you think!
We've updated this information for 2018 on our new Arizona health insurance guide. Check out the new post here.
If you need individual health insurance, every year it seems like the same story. Premiums are going up, doctors change networks, and carriers change their plans. It's not a fun game to play, yet it's where we find ourselves.
"It's deja vu all over again" - Yogi Berra
It's been particularly tough in Arizona this year. United, Cigna, Aetna, Health Choice, and Phoenix Health plan are all leaving the public marketplace and the news has made big deal over the fact that there is only one marketplace option in many counties! You may feel like you're running out of options, but we're here to tell you--you still have some great options and have a good chance of being able to keep your doctor! (and yes, we're talking major medical plans, not snake-oil indemnity plans and other junk)
In this post, we equip you with our insider perspective of what's going on in the market so you can find the best health insurance options in Arizona for your family.
Important health insurance trends in Arizona for 2017
First, we wanted to share a few important trends we're seeing in Arizona this year so you know what's going on:
"Off-exchange" migration - Yes, there is only one "Marketplace" (ie, "on-exchange" or Healthcare.gov) plan available in most of Arizona (Blue Cross and HealthNet/Ambetter). However, many of the carriers that left the marketplace are still offering plans "off-exchange". This means you won't find them on many websites including Healthcare.gov and can't get a tax-credit with these plans. At TakeCommandHealth.com, we pride ourselves on helping you see all your options and will feature as many plans as we possibly can, even some that you won't find on a health insurance company's own website.
Reduced commissions for brokers - Most health insurance companies have cut the commissions they pay to brokers that help you find and enroll in a plan to $0. The only insurance company paying a very small commission is Blue Cross in Cochise, Coconino, Mohave, Yavapai, and Yuma counties. How does this impact you? You'll hear many brokers furthering the narrative that you have no other options beside Blue Cross (it's the only one that makes them money) or they'll try to up-sell you a bunch of junk you don't need to make their margins back.


Narrower doctor networks - This is a national trend that's impacting Arizona too. The reason is insurance companies are having trouble controlling costs--the one thing they can do is pay less to doctors for care, but then fewer doctors will still take that insurance company's plan. The result is you the consumer get screwed. The good news, however, is that doctor's still have to take some insurance to be able to have a patient base, it just makes it harder for your family to find everyone they need on one plan. Our tip here is to consider placing your family on different plans. You can also try out our brand-new, first-of-its-kind doctor search tool to quickly search all of the doctor networks (on-exchange, off-exchange, and faith-based) in your area. Arizona is lucky to still have TWO state-wide PPO options (Cigna and faith-based Medi-Share). Many states don't have any!
Arizona's 2017 health insurance options
Now that you've got the overall picture on what's happening in the market, we wanted to share some of our insider knowledge and perspective on what's happening with each insurance company. We'll continue to update this if there are any late-breaking announcements from the carriers.
Leaving the AZ market (completely)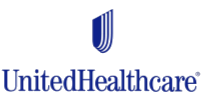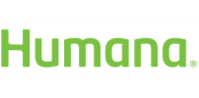 United and Humana
Status: OUT

So long United. Sayonara. Don't let the door hit you on the way out.
United makes headlines because they are the largest insurer in the US. However, most people don't realize last year was their first time to offer individual plans on-exchange. Their entrance made clients, brokers, and everyone excited. Their plans had large doctor networks and were paying brokers top commissions. They had widespread coverage in Arizona. But the wheels came off before Open Enrollment was even over last year. United had severely miscalculated and was terrible at serving individuals. Although they couldn't pull their plans off the market (companies are committed for the whole year), they slashed commissions to 0% and cut back on customer service and retention efforts. They were the worst-rated company among our clients for customer service. Even if they didn't pull out, we were likely going to cut them from our line-up anyway.
Humana sold marketplace plans in Maricopa and Pima in 2016 and had about 8,500 customers. Although their decision to completely leave is frustrating for plan choice, the number of people impacted is much smaller than United. Of course if you're one of those 8,500 reading this, that probably doesn't make you feel much better. But you've got more options below!
Will offer off-exchange plans only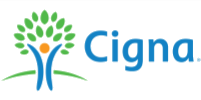 Cigna
Status: State-wide PPO, HMO in Maricopa
Cigna is offering a state-wide Bronze PPO plan this year, the Cigna Access 6000. The catch is it's off-exchange (no tax credits) and it doesn't pay brokers any commissions (so you won't find it offered very often). It is more expensive than some other options but if having a large doctor network and flexibility to see any doctor you want is important, than you should give this plan a hard look.
It's a Bronze plan with a high-deductible, but if you're relatively healthy, you shouldn't let that scare you. You can search for your doctor on the Cigna PPO network using our new doctor search tool and compare it to other plans and enroll at TakeCommandHealth.com.
Cigna is also offering an HMO plan in Maricopa county, the Cigna Connect 6400. It will be less expensive than the PPO but the trade-off is you're limiting your doctor network and flexibility a bit. You can read more about PPOs vs HMOs here. This could be a great option though if you don't mind seeing Cigna's doctors (or if your doctor is already in the Cigna HMO network) and are looking to save on your monthly premiums.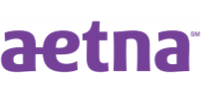 Aetna
Status: Off-exchange EPO in Maricopa only
If you're in Maricopa county and have been a little bummed about the news above, here's an option you get that no one else does. Aetna has partnered with Banner Health and will be offering one off-exchange EPO in Maricopa county only, the Silver "Banner Aetna Leap Everyday" plan (we don't make these plan names).
EPOs fall in between a PPO and an HMO on the spectrum of doctor networks. You don't need a primary care physician or a referral to see a specialist, but you must get care "in network" or the plan will pay nothing. Use our doctor search tool to make sure your preferred doctors and hospitals are in network. This plan is more expensive than some of your other options in Maricopa, so make sure keeping your doctor is worth it.
Aetna is not actively promoting this plan in AZ this year and you won't even find it on their website (there's a phone number that will lead you on a goose chase). You can find it though at TakeCommandHealth.com.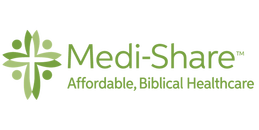 Medi-Share
Status: State-wide, off-exchange (faith-based)
Faith-based Medi-Share has a state-wide PPO network available in 2017 managed by PHCS (Private Healthcare Systems, now owned my Multiplan). It's smaller than some of the PPO networks in the past, but it does provide flexibility to see your doctors and will cover out-of-network expenses as long as it meets Medi-Share's faith-based guidelines. Medi-Share won't be for everyone, but is a worthy option to consider if it fits your personal convictions and lifestyle. Make sure to check out our Medi-Share review and compare it to other major medical plans on our website before you enroll.
Marketplace plans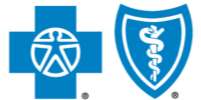 Blue Cross
Status: Plan options in most of the state (except Maricopa county, limited in Pima county)
Blue Cross remains committed to the individual insurance market in Arizona, and is the clear market leader. Blue Cross will offer marketplace plans in every county except Maricopa. They will have one plan in for people under 30 years old (catastrophic plan) in Pima county. While a bummer for Maricopa and Pima, the rest of Arizona will have the full line-up of Blue Cross plans available both on and off exchange. We recommend using TakeCommandHealth.com to see if you qualify for a tax credit. If so, we'll automatically route your application through Healthcare.gov for you.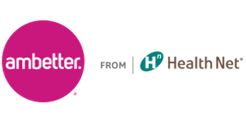 HealthNet (now Ambetter)
Status: Plans in Maricopa and Pima counties
You may have heard of HealthNet. It's still around but will be changing names in 2017 to be "Ambetter". Ambetter is a brand that's growing nationwide and often partners with regional carriers (like HealthNet in AZ) to run it's operations.
Ambetter/Healthnet will have a Bronze, Silver, and Gold plan in Maricopa county and a Silver and Gold plan in Pima county. Although the doctor networks for these plans are small, the plans are much more affordable than some of the other options above and you get get a tax credit if you qualify. Use TakeCommandHealth.com to estimate your tax credit, search for your doctors, and compare Ambetter to the other off-exchange options.
Next Steps: What's my best option?
Hunting down and comparing all of these options can feel overwhelming. However, at TakeCommandHealth.com we help you compare all of your options side-by-side including off-exchange plans, marketplace plans, and faith-based options. You can use our award-winning tools to search for your doctors, check your prescriptions, and even simulate conditions and health needs to make sure you get the most of for your money. A few other updates we'd like to tell you about:
We've expanded the capabilities of our doctor search tool to search doctor networks from all of the plans above (no matter if the plan is off-exchange, on the marketplace, or faith-based).
We've negotiated some pretty awesome deals for our members--Call a doctor 24/7 for $0, medical bill negotiation support, dental, vision, and pharmacy discounts, etc. These really help save money with some of the higher deductible plans.
We're pretty confident we have the biggest, most complete line-up of plans in Arizona this year.
We've put together a new support team ready to help you tackle any issue. You can get started by chatting with us on our website or emailing us at support@takecommandhealth.com.
Now that Open Enrollment has started, you can visit our website and we'll walk you through your options. Our goal is to help you get the most out of your money and find the plan that really works for you and your family. Remember you have until Dec 15th to select a plan that starts Jan 1st, 2017.
Jack
I wrote this blog to help people make smart health insurance decisions. I am a small business owner, a husband, and a dad to three boys, so I've seen firsthand how important understanding insurance decisions can be. As a co-founder of Take Command Health and a licensed health professional, I've been recognized as a leading expert on healthcare transparency and defined contribution arrangements (QSEHRA). I've been featured in the New York Times, Wall Street Journal, Dallas Morning News, Forbes and others. Learn more about me and connect with me on our about us page. Thanks!