Individual
Looking for PPO health plans in Texas for 2018? Good luck.
by Larissa
Updated: 11/10/2017 with 2018 options! We will continue to keep this blog updated with the latest as more news comes in during open enrollment.
Mourning the loss of your PPO? Understandably, you may be a little nervous having learned that your beloved PPO plan is going away this year, compounded by the fact that rates in Texas are rising 26.2% on average. PPOs are the familiar letters normally associated with meeting typical health insurance needs. The bad news is that there is only one PPO option in Texas this year. The good news is that you have other options (and we have done the research for you). Here's what we know so far.
A quick recap: Who's in, who's out
First things first. Let's review the insurance carriers who have left the Texas market entirely. Aetna, Cigna, Humana, Memorial Hermann are out in 2018. AmBetter, Blue Cross Blue Shield of Texas, CHRISTUS Health, Community Health Choice, FirstCare, IdealCare, Molina, Vista360 and Oscar are still in the game.
Why you fell in love with PPOs
PPO stands for "preferred provider organization." As their name suggests, they have a preferred list of providers they'd like you to use, but they will cover your visits to physicians not on this list. Keep in mind that they will cover these "out-of-network" providers, but you'll be responsible for more of the cost than their "in-network" providers. With a PPO, you don't need a primary care provider or a referral to see a specialist. PPOs provide patients the most flexibility when it comes to choosing their own doctors. However, because of this flexibility, they tend to have a higher monthly premium and require higher cost-sharing.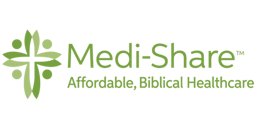 Faith-based Medi-Share is the only PPO available for individuals for 2018. With state-wide networks available, it's managed managed by PHCS (Private Healthcare Systems, now owned by Multiplan). It's smaller than some of the PPO networks in the past, but it does provide flexibility to see your doctors and will cover out-of-network expenses as long as it meets Medi-Share's faith-based guidelines. Medi-Share won't be for everyone, but is a worthy option to consider if it fits your personal convictions and lifestyle. Make sure to check out our Medi-Share review and compare it to other major medical plans on our website before you enroll.
There are other fish in the sea
Take a deep breath. There are several other network types besides PPOs to consider. Many of us are familiar with HMOs (health maintenance organizations) but there is another kind you need to get familiar with: the EPO. POS plans are also a great option but there aren't any available in Texas this year.
Most people are looking for two key items in choosing a network: flexibility and cost. We typically recommend individuals to choose the most affordable network that includes their must-have doctors. We make it really easy on our site to search for your doctor across multiple networks and plans all at one time.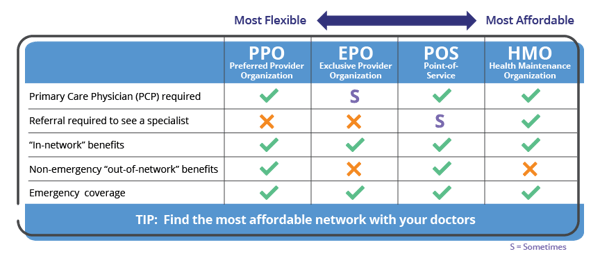 EPOs
We really like EPOs (Exclusive Provider Organizations). Unlike a PPO plan, they stick with their list exclusively- hence their name choice. They still provide great flexibility but at a much lower cost than PPOs. The key to make an EPO plan work for you is to make sure your doctors are listed as "in-network" before you sign up. EPOs will only pay for "out-of-network" benefits for emergencies. This is where our doctor search tool and membership plan with telemedicine and doctor scheduling can be really useful.
If you're looking for insurance for you family and can't find everyone's doctor on one EPO, consider splitting plans so everyone gets a plan with their doctor in network. This year, from what we know so far, you'll find EPOs from Oscar, Scott & White and possibly Vista360.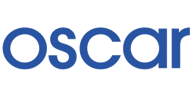 We love Oscar. They are affordable, technology enabled, and frankly pretty refreshing in a world of clunky old insurance companies. While their footprint in Texas remains small, rumor has it that they have plans to add five counties in the state for 2018 in the San Antonio and Austin area. Take note that you'll only find off-exchange Oscar plans in Dallas and our website is the only place to get them.
According to our intel, Scott & White will also offer EPO plans. If so, they will be available on our website. Stay tuned for more details.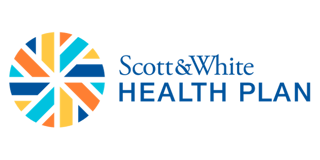 POSs
Well, there are actually no "Point of Service" networks this year in Texas from what we know. However, depending on your feelings, you may feel that plenty of carriers are offering P.O.S. networks this year (that's a joke). We kind of agree, but let's figure out this year and hope next year gets better :)
HMOs
HMO (Health Maintenance Organization) networks have a stigma from their past difficulties, but they have come a long way over the last few years. HMOs are more flexible than they used to be, especially when combined with our membership plans so you can gain flexibility with tele-medicine and doctor scheduling. They do require a referral to see specialists, for the most part, and don't cover "out-of-network" benefits (except in emergencies,) but they also have a lower monthly premium and cost-sharing.
If you don't have a preferred doctor or wouldn't mind switching, then consider an HMO—you'll save a lot of money and each HMO must maintain a certain number of specialists in your area, so you will have doctors if you need them.
You'll also find the most robust health plans at the HMO level—Gold and Silver plans with lower deductibles and copays that should be attractive to anyone that needs routine care or takes several medications.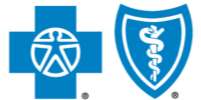 We expect that the only state-wide HMO for this coming year will be Blue Cross, like last year. They typically offer a multi-state HMO which allows you to see doctors in their HMO network in other states if you're traveling or have a dependent you'd like to cover in another state.
We expect HMO plans from the following carriers and will continue to keep this list updated as more information comes in.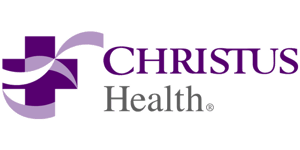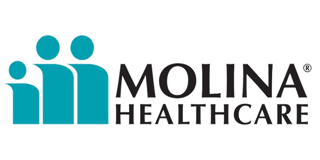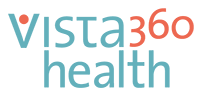 Starting November 1, we expect to feature HMOs on our site including from Molina, Scott & White, AmBetter, CHRISTUS, Vista360, depending on where you live. Use our website or our doctor search tool to see the plan options in your area and sign up.
What now?
Alright, those will be your best options for 2018 if you're searching for PPO health plans in Texas on the individual market. If anything new does come out, we'll keep this blog up to date. As always, we are here to guide you through open enrollment and help you save money.
A few shopping tips and reminders:
Ready to give this a try?
About Take Command Health
Take Command Health launched three years ago with the goal of bringing awareness, advocacy, and transparency to the confusing world of health insurance for small businesses and individuals. Take Command Health is at the forefront of this issue, a recognized leader in QSEHRA administrationand small business tax strategy, with customers in every state. It operates in Arizona, California, Florida, Georgia, Indiana, Michigan, North Carolina, Pennsylvania, Texas, Tennessee, and Wisconsin for individual insurance and offers small business HRA administration nationwide.