Individual
It's Open Enrollment! Get ready to save on health insurance.
by Jack
Happy open enrollment!
Hope everyone is enjoying their weekend! Did you know open enrollment season for health insurance starts today? That means you can change your health plan without needing an excuse. Get excited!!
Ok, we realize not everyone is as excited as we are, but the fact is it's super bowl season for Take Command Health. We were so excited we waited up late late late into the night for the 2015 health plans to be released to the public through open source APIs on Healthcare.gov. A little after midnight, we were the first ones to access the data and download all of the 2015 plans. Whoop!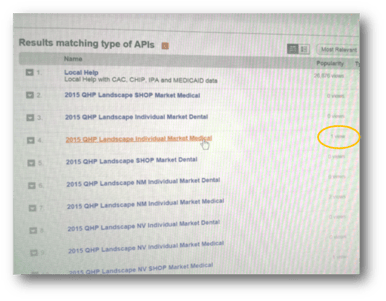 What's an API and why should you care? It means we have access to all of the public individual and family health insurance plans from all the carriers being offered in 2015. We're loading the plans into our database now and about to start running them through our plan choice engine. We'll be simulating millions of real health scenarios and seeing how the plans respond. That's how we can offer you true cost estimates for each plan.
Research shows most people will choose health insurance plans this year by just looking at the deductible and co-pay for primary care visits. The sad truth is the insurance companies know this and know how to market those two pieces of information. The result is 88% of people will choose the wrong plan and pay insurance companies more than $500 a year than they needed to.
As we discussed in our previous post about how to choose a plan, that's why looking beyond the deductible and co-pay is so important. We know it's hard, but that's why we're here to help! Unlike Mr. Gruber and some people who think voters can't handle health insurance, we believe in transparency and empowering you to beat the insurance companies at their own game.
We should be finished running the numbers this weekend. Be sure to take our online interview and make sure you choose the best health insurance plan for you. By choosing smarter, you can save some serious money....and you don't have to stay up all night and download data, we've got that covered for you. We're happy to be your health insurance nerds.
See you Monday!!