At Take Command, we have the privilege of working with some of the smartest startups and small businesses in the country. As a startup ourselves, we're so excited about sharing the amazing things our clients are doing in hopes of creating a space where innovative small businesses can share those gold nuggets of wisdom that all entrepreneurs can benefit from.
A Take Command Review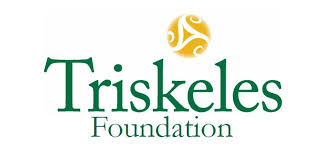 We got to chat with Triskeles Foundation and its VP of Ops, Jeff Salvo. He chatted with us about how his company is fulfilling its mission of creating a positive future and a few strategies he uses to stay at the top of his game.
Triskeles Foundation is effectively changing the way we invest by offering donor advised funds, which are essentially a savings account for your charitable dollars.
What we love about this company is how they are honing in on the fact that more and more, people care about what they invest in. They make it easy and accessible to put your money where your mouth is.
What is a donor advised fund anyway?
We're glad you asked. Donor advised funds actually started back in the 1960s but haven't been utilized much or marketed effectively. In other words, the general population does not know about it.
The main way we create a positive future is through our product of donor advised funds. Through that structure, we align our clients' investments with their charitable causes with the underlying investments in those accounts.
Foundations used to be thought of as a product for the ultra-wealthy. You need an attorney and an accountant and, for most people, they feel out of reach. While our donor advised funds aren't an alternative to a foundation, they're a comparable product. And they're for everyone. With Triskeles Foundation, all you need is $5,000 and a computer to get started.
What does your day-to-day look like?
On a daily basis, I work with investment managers and the asset manager committee along with third-party investment managers. I determine the best-in-class asset managers to provide financial returns and we have deep dive discussions on each client to ensure their investments are matched with their charitable causes. Each account is separately managed like a mutual fund with sub accounts, instead of a pooled asset. A portfolio is fully aligned with a single person and their chosen causes.
At the end of the day, I'm trying to innovate in the field. I'm helping to create a movement toward a positive future, not market a service.
What big hurdles have you faced?
One challenge we have is a general lack of awareness. For donor advised funds, most folks don't even know where to start or who to call. That's a hurdle.
How can we make this more about the democratization of philanthropy? We believe that anyone who wants to be involved needs easy access. At Triskeles Foundation, you can open up and fund an account online in less than 5 minutes with highest level of security available.
The impact investing space in general also poses a big hurdle. "Impact investing" is a bit of a buzzword at the moment but it's interpreted differently across the board. There's no real litmus test for whether or not something is impactful or whether it applies to everyone's point of view.
To overcome this, we practice values alignment with every single client to guarantee that the funds we choose align with their causes and goals. With other charitable funds, an underlying investment might be in conflict with your charitable cause. For example, if a client says they believe in renewable energy but their donor advised fund includes investments in ExxonMobil, their value is not aligned with their investment. Why support something you don't believe in?
In contrast to other large national providers, we don't have our own investment products and therefore have more flexibility when it comes to finding the right product for our clients. It also means that there's no conflict of interest for us when we are choosing the very best options that align with our clients' values.
One of our donors has a large, multimillion-dollar fund. This donor's biggest causes are the redistribution of economic wealth and supporting indigenous people. We found an alternative investment in the form of notes from the Native American Land Bank that met both causes, but the money can only be invested directly, not through a broker account.
Sometimes what we do is time-consuming and hard, but when we find that perfect alternative investment, we've won a client for life and are supporting their cause 100%. It's a win-win.
We choose the high road when it comes to investing in what our client's believe in. There's easier, simpler, and more cost-efficient ways to invest, but the final product wouldn't be as good.
What keeps you up at night?
What keeps me up at night? Impact Coffee. Literally. I love it.
What curveballs have come your way?
While not exactly a curveball, in the overall financial world impact investing is getting even more granular.
Terms like social justice and impact investing weren't even discussed 10 years ago. What's exciting right now is that this movement is getting so much traction. That's a good thing! As a company we are trying to steer it and create accountability for it. A lot of for-profit companies claim that their product is 100% impact. But are they really? There's no way to tell.
What we need is real data. Then the general public can make its own decision. We need to find a way to standardize impact investing and, therefore, easier to interpret.
There's so much interest in impact investing right now. Every financial company in the industry is realizing how important it is to their clients. And if it's important to their clients, they need it as a product. We hope to see products with transparency and data behind them so they don't cloud the space.
What ritual or belief do you practice that sets you up for success?
Good question. Entrepreneurs are pulled in a thousand different directions and asked to do a billion different things. That means that more often than not, I don't finish 99% of the stuff on my to do list. That's a scary thing for an entrepreneur and brings worry and fear into the equation.
Here are three things that I do every day.
I start each day knowing that worry and fear are going to be there no matter what. Remember that without fear, there is no bravery. Don't squash the fear; try to let it be a positive motivator for you. Confront it and don't be afraid.
On a daily basis, the night before or first thing in the morning – I write down 1 to 3 critical things that I must accomplish that day. I do those first no matter what. Maybe they are the big things, or the things that make me a little uncomfortable. It might feel good checking off a box on my to do list, but I try to focus on the critical pieces first.
I protect my time. It's okay to say no.
About Take Command
Take Command launched with the goal of bringing awareness, advocacy, and transparency to the confusing world of health insurance for small businesses and individuals. Take Command is at the forefront of this issue, a recognized leader in QSEHRA administration and small business HRA tax strategy, with customers in every state.
Amy
I wrote this blog because I care about ideas (big and little) that can help fix our healthcare system. I used to work on projects for Kaiser Permanente and the Parkland Health & Hospital System so I've seen the system inside and out. It's so important that consumers keep up with industry shifts and changing health insurance regulations. I'm also Take Command Health's Content Editor and a busy mom. Learn more about me and connect with me on our about us page. Thanks!