Be Employer of the Month.
Take Command Health features are built to delight your employees without crushing your wallet. You focus on your business, we'll take care of your team.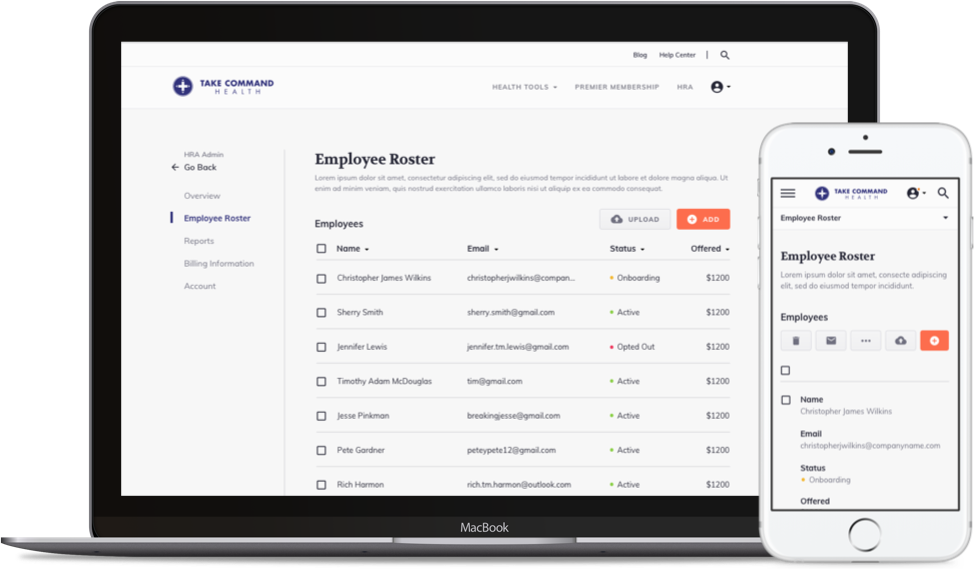 Included in Simple Plan
Company Benefits Portal
Instantly setup a benefits portal for your company. Add benefits you want to pay for and invite your employees. Employees can use our growing suite of free services or choose their own paid upgrades.

Add or remove employees at anytime. Upgrade or downgrade benefits at anytime. No sneaky fees or long-term contracts.

Want to throw in some money to help your employees pay for their insurance premiums or doctor visits?
Learn about tax-free reimbursement with QSEHRA
Included in Simple Plan
Personalized Shopping Advice
Do some of your employees need a health plan? We're leaders in personalized plan advice. We'd love to help your employees find the optimal plan for their needs. We'll guide your employees through the process step-by-step and help them:
Discover More Options
Private Plans (off-exchange)
Marketplace Plans (Healthcare.gov)
Faith-based and alternative plans
Compare Like a Pro
Search for their doctors
Find their prescriptions
Simulate conditions
Enroll with Confidence
Automatic tax credits
Low premium guarantee
Totally paperless!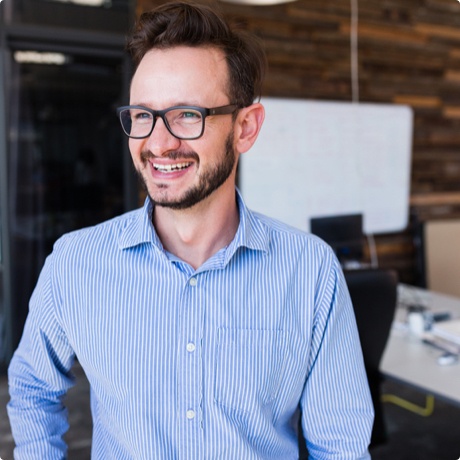 Offering great benefits was essential for recruiting. That's why using Take Command Health was a no-brainer for Darrell.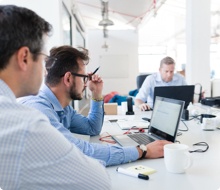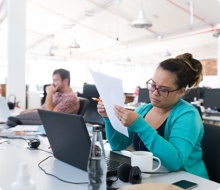 Support Concierge
Have a health insurance question? We have a team of experts ready to help! Email us anytime.
Davis M Customer Relations Specialist
Included in Simple Plan
Pharmacy Discounts
Well, this is pretty cool. Your employees can save up to 80% on their prescription medications—and earn cash back!
We've partnered with RefillWise to score discounts with drug companies and pharmacies. Employees can access their savings card from the company portal on their mobile device to show their pharmacist when they pick up prescriptions. Easy and awesome.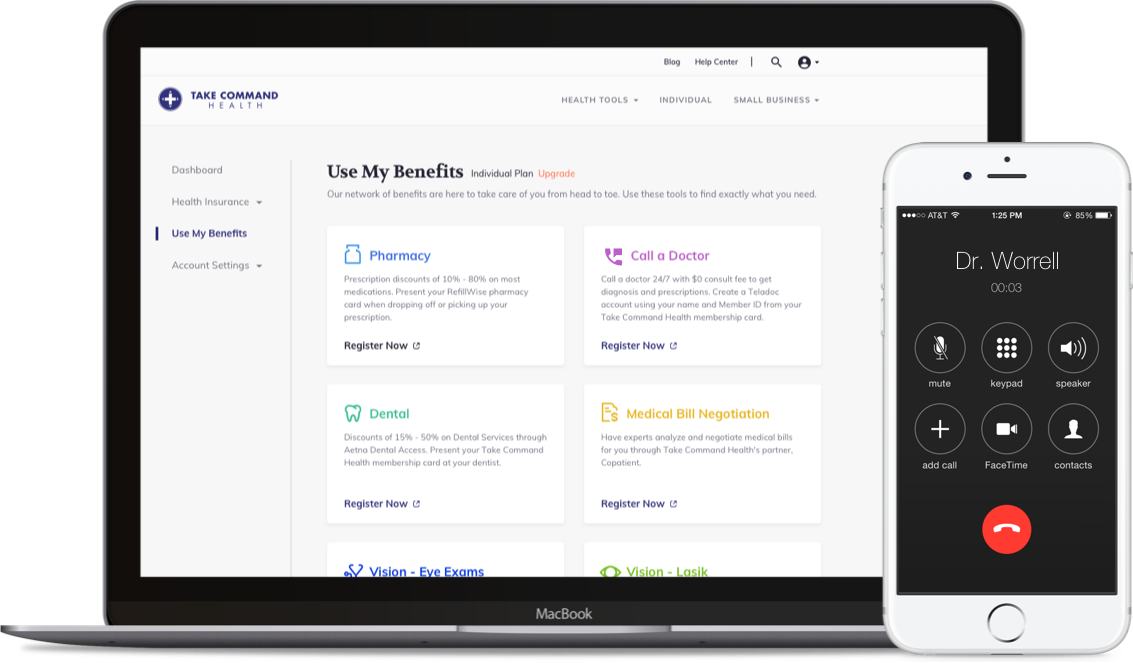 Included in Smart Plan
Call a Doctor 24/7 for $0
Your employees and their entire families can call a doctor for $0 anytime to get medical advice, referrals, and basic prescriptions. There's no copay, no deductibles. Seriously, $0.

The average doctor visit takes about 2 hours and costs $180. Save your employees time and money (especially if they have kids) with this big-company feature that's not typically available to individuals and small businesses.
See it in action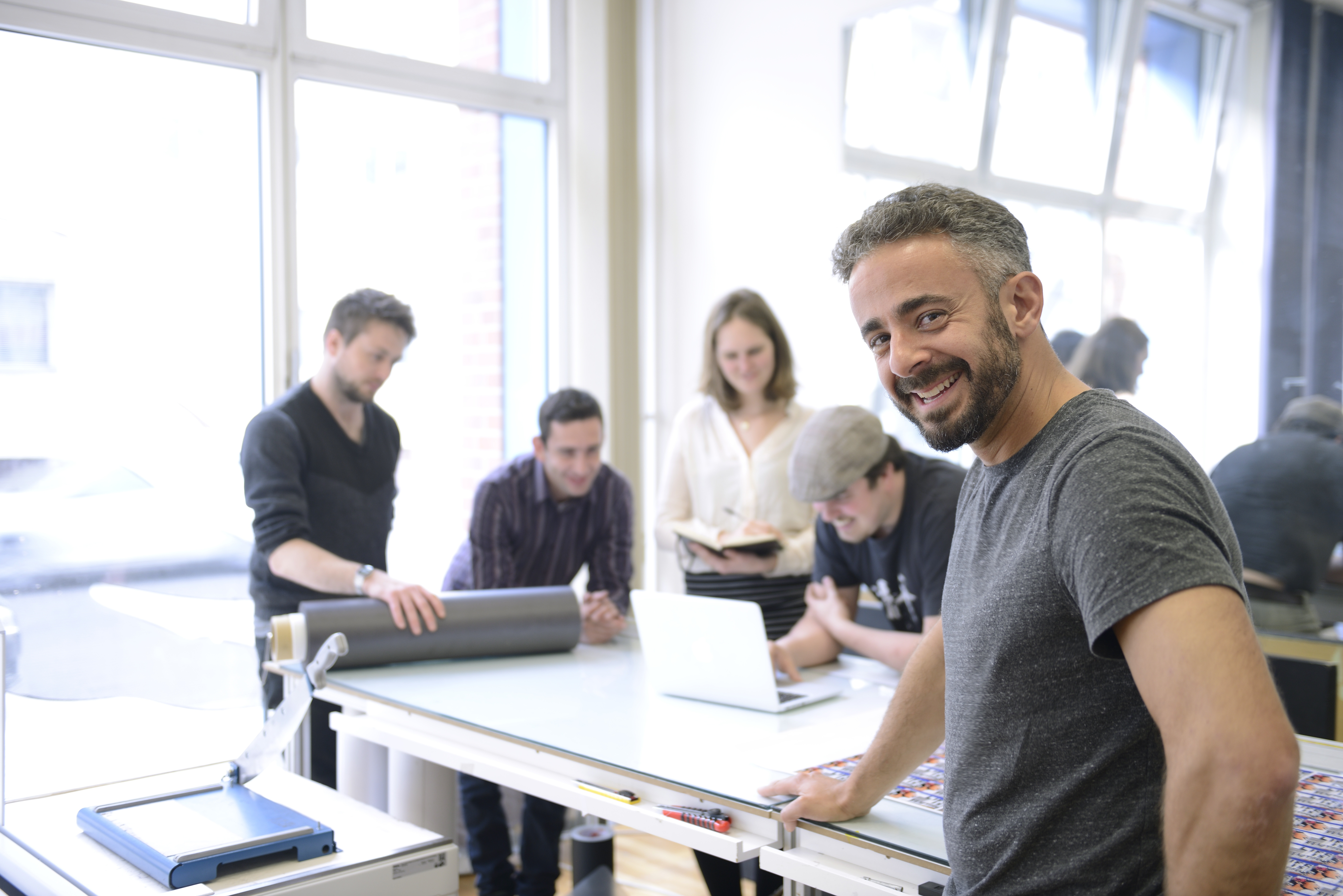 Take Command Health allows my employees to get what they want...and I don't have to worry about it!
Jeff P. CFO, Design Firm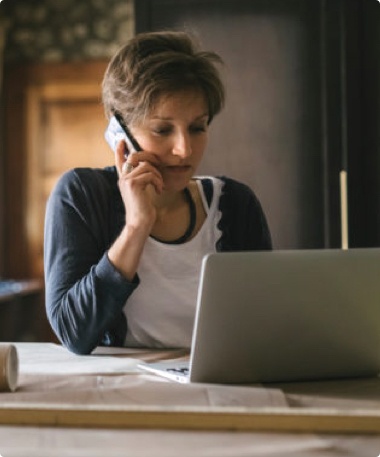 Included in Smart Plan
Medical Bill Negotiation
Ever received a confusing medical bill? Roughly 50% of medical bills have an error, not in your favor. Calling the insurance company or the doctor's office can be a huge hassle and waste of time.

Instead, use our negotiating ninjas. Your employees can submit bills for themselves and and their entire families. We'll handle all the negotiation with the doctors and insurance companies and send your employees a revised bill. Pretty awesome.
See it in action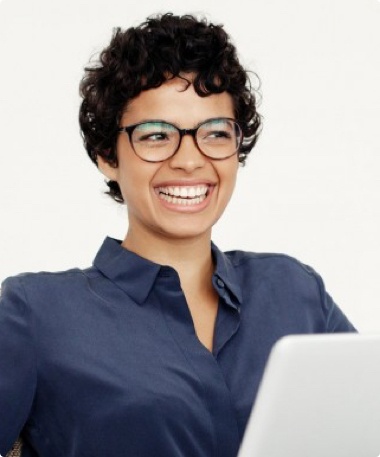 Included in Smart Plan
Dental and Vision Discounts
Offer your employees dental and vision benefits for waaay cheaper than they can get on their own. We use our negotiating power to secure better deals for you and your employees than you can on your own.

We've partnered with Aetna Dental Access © to offer big dental savings to your employees and their entire families, including 15% to 50% savings on cleanings, x-rays, crowns, root canals (fun!), fillings, orthodontics, etc.

Employees with vision needs will find great discounts on common services including eye exams, glasses, contacts, LASIK surgery, etc.
And So Much More
Everything in one easy to use portal. Your employees and bottom line will love you.
Company Benefits Portal
Personalized Plan Shopping Advice
Support Concierge
Pharmacy Discounts
Appointment Scheduling (coming soon)
Call a Doctor 24/7 for $0
Medical Bill Negotiation
Vision and Dental Discounts
Tax-Free Reimbursement
More add-ons coming soon!