Looking for 2022 individual health insurance options in Texas? We've updated the following guides for 2022. Check them out!
The major metros in Texas are poised for success with the individual coverage HRA, thanks to vibrant individual health insurance markets. We've even put together individual guides for each city to help employees in those cities determine their best options for individual health insurance where they live. Check them out!
Everything is bigger in Texas and health insurance is no different in the Lonestar state! Well over one million Texans enrolled in individual coverage in 2019. Since open enrollment can be a daunting time for many, our team at Take Command Health knew we needed to provide some BIG information to help you navigate the changes on the healthcare horizon. We want you to feel confident that you are choosing the best coverage available for you at the best price. Here's what to expect.
What's going "right"?
There are very minimal premium increases in 2020 for all health, dental, vision, disability and life insurance plans, roughly 2%.
Texas has enacted legislation to protect consumers from surprise balance billing.
Oscar expanded into El Paso and Dallas/Fort Worth for 2019, and Sendero remained in the market.
With new regulatory rules in place, employers have more flexibility to reimburse employees with cash-for coverage, meaning they can reimburse their teams for individual marketplace health plans.
ICHRA- individual coverage HRAs are going to be a game-changer. They are a flexible, customizable, tax-free option. Employees choose any plan they want from the individual marketplace to qualify for participation.
EBHRA- excepted benefits HRAs allow for higher levels of employer contributions than flexible spending arrangements (FSAs) and the unused funds can rollover year to year. These can be used to cover the cost of copays, deductibles, or other costs not covered by the plan.
QSEHRA- no longer the new kid on the block, this HRA has steadily grown in popularity.
Short-term health plans are available in Texas with initial plan terms up to 364 days.
These short term, limited duration plans (STLDs) come with more restrictions, such as limits on preexisting conditions, and offer less coverage (i.e., there are no well-visits and maternity coverage), but their lower price point can be attractive to those that are relatively healthy and looking for more affordability. Short term plans are available in Texas from Companion Life, Everest Prime, Independence American Insurance Company, LifeShield, National General, Standard Life, and United Healthcare (Golden Rule).
What's not going so well?
Doctor networks continue to stay small: An ongoing trend since the start of Obamacare, many plans will cover an increasingly smaller percentage of doctors in a given area. That leaves the consumer with fewer choices and a greater chance of having to go out of network to get the care they need. This is a strategy used by carriers to keep costs down, but it leaves consumers financially vulnerable for shouldering those scary and sky-high out-of-network costs. It's always smart to check every year if your doctor will remain on your network.
Premiums are still really expensive: While premiums decreased by 4% across the board, according to CMS, they are still too expensive for those who don't qualify for premium tax credits to off-set the costs. We see markets stabilizing and more and more options designed to help individuals afford health insurance. Here are a few things to keep in mind that are new to 2020 or in the past year.
Mark your calendar:
Open enrollment for 2020 coverage in Texas will run from November 1, 2019 to December 15, 2019. But enrollment is available at any time for Texans with certain qualifying events.
Your options for individual health insurance in Texas 2020
Here it is! The full lineup for individual health insurance options in Texas this year, including on-exchange plans (aka the plans you can access through the Affordable Care Act's Marketplace, and off-exchange plans that aren't available on the Exchange and are purchased directly from a carrier or a broker. Just remember that you can only access tax credits, if you are eligible, through the ACA marketplace plans. Off-exchange plans are not eligible.

Ambetter: On and off the exchange
Baylor Scott & White Health provider network will be in network with Ambetter Superior healthplan
· Ambetter Essential Care (Bronze)-low premiums, higher out of pocket costs.
· Ambetter Balanced Care (Silver)-best if eligible for government assistance. Balanced premiums an out of pocket costs
· Ambetter Secure Care (Gold)-higher premiums, lower monthly costs.
Hunt, Starr, and Parker counties joined the existing 41 counties and 187,000 Texans Ambetter already covers in Texas.

Blue Cross and Blue Shield of Texas: On and off the exchange
Blue Advantage HMO (less expensive premium) and Blue Advantage Plus HMO (more expensive premium)
Bronze-low premiums, high out of pocket. Plan pays 60%, you pay 40%
Silver-high premiums, low out of pocket compared to Bronze plans. Plan pays 70%, you 30%
Gold-highest premiums, lower out of pocket than silver plans. Plan pays 80%, you 20%
Blue Cross Blue Shield covers a large number of people in Texas, coming in at just under 390,000 and available in all 254 counties. They will continue to offer plans on and off the Exchange for 2020.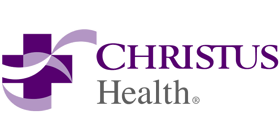 CHRISTUS Health Plan: On and off exchange
CHRISTUS is expanding their Medicare coverage for 2019. They offer HMO style plans.
Community Health Choice: On
They are offering multiple HMO copay style plans and multiple HMO deductible style plans for 2019. Continuing for 2019, Community Health Choice covers Waller, Jefferson, Montgomery, Harris, Liberty, Fort Bend, Brazoria, Galeveston, Chambers, and Orange counties.

FirstCare Health Plans: On exchange
· Gold: Low or no deductible and pay low out of pocket costs
· Silver: lower premiums and deductibles can one low as well.
· Bronze: lower premiums with higher out of pocket costs.
Texas' own FirstCare Health plans are continuing to serve their 160,000 participants in 89 counties.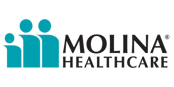 Molina: On exchange
Choice Bronze
Choice Silver 100
Choice Silver 150
Choice Silver 200
Choice Silver 250
Choice Gold
Molina is a Texas based health insurance company that offers coverage to over 482,000 eligible Texans. They will cover Jefferson, Cameron, Collin, Dallas, El Paso, Harris, Webb, Hidalgo, and Starr counties.

Oscar Health: On and off exchange
Simple Bronze "just in case" plan
Simple Silver: generally healthy
Classic Silver : great for families
Oscar has expanded into six new markets for 2019; they will cover nine states and 14 markets.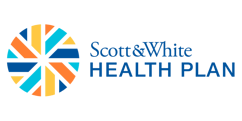 Scott & White: Off exchange
HMO and EPO plans
HMO Bronze 7500
EPO Bronze 7500


Vista360 Health: Off exchange
Vista has a small coverage area in Texas of only four counties, Bastrop, Hays, Travis, and Williamson.
Affordable Health Insurance Alternatives You Should Know About
People are opting for alternatives to traditional insurance. Here's a couple of our top picks. Check them out and compare to the major medical plans on our platform.
Pivot short term plans: Pivot provides short term medical insurance solutions until a qualified major medical health plan is chosen, helping reduce your financial risk. Pivot plans are renewable 90 day plans which in most states can be automatically renewed 4 times without additional medical screening to provide up to 12 months of continuous coverage.
Faith-based: Faith-based Medi-Share has a state-wide PPO network managed by PHCS (Private Healthcare Systems, now owned by Multiplan). It's smaller than some of the PPO networks in the past, but it does provide flexibility to see your doctors and will cover out-of-network expenses as long as it meets Medi-Share's faith-based guidelines. Medi-Share won't be for everyone, but is a worthy option to consider if it fits your personal convictions and lifestyle. Make sure to check out our Medi-Share review and compare it to other major medical plans on our website before you enroll.
United Health One: This option offers a lot of flexibility to those looking for a short-term solution. First consumers choose the term length- from 30 day minimum up to the state maximum. Then they choose a deductible and coinsurance amount that fits their budget. Enrollees have access to United Health Care's large network of doctors and hospitals. With United Health One plans you must use a network doctor or hospital in order for insurance to pay for eligible expenses, only emergencies are allowed out of network.
Next steps: What's my best option?
While more choices are a welcome change, bigger and better may not be the words that come to mind when hunting down and comparing all of these options. At TakeCommandHealth.com we help you compare all of your options side-by-side including off-exchange plans, marketplace plans, and faith-based options. You can use our award-winning tools to check your prescriptions, and even simulate conditions and health needs to make sure you get the most of for your money.
Open enrollment starts November 1, 2019 which means you can visit our website and we'll walk you through your options. Our goal is to help you get the most out of your money and find the plan that really works for you and your family. Remember you have until Dec 15th to select a plan that starts Jan 1st, 2020.
Extra perks with Take Command
We've negotiated some pretty awesome deals for our members. Call a doctor 24/7 for $0, enjoy medical bill negotiation support, a personal health advocate, dental, vision, and pharmacy discounts, etc. These really help save money with some of the higher deductible plans.
Amy
I wrote this blog because I care about ideas (big and little) that can help fix our healthcare system. I used to work on projects for Kaiser Permanente and the Parkland Health & Hospital System so I've seen the system inside and out. It's so important that consumers keep up with industry shifts and changing health insurance regulations. I'm also Take Command Health's Content Editor and a busy mom. Learn more about me and connect with me on our about us page. Thanks!