Are you one of the many people who wait until the last minute to enroll for health insurance? No judgment here. Friday is the last day to sign up if you want to be insured for January 1st of next year. That means it's time to kick it into gear. And Take Command Health is here to help you make a smart decision quickly. Here's how.
Get the lay of the land
Open Enrollment is NOW and it ends Friday! Open enrollment is shorter this year−it began November 1st and will close December 15th unless you have a qualifying life event (or were affected by a hurricane).
Look at ALL of your options.

There are several ways to purchase health insurance. When you shop at Healthcare.gov, you're only seeing "on-exchange" plans. However, insurance companies only make a fraction of their plans available "on exchange." If you go directly to an insurance company's website, you'll see their "off-exchange"plans. There are also private exchanges, co-ops, and even

faith-based "medical sharing" plans

that function similar to insurance. At

Take Command Health

, we can help you quickly see

ALL

of your options.

Find out if you are eligible for tax credits and cost-sharing reductions. You are only eligible if you enroll in a marketplace policy and it is worth taking some time to find out if you qualify. Keep in mind that if you meet the requirements, you only get this tax credit if you enroll in the cheapest silver plan the insurer offers. However, it may be worth it, depending on your insurance needs. (Take Command Health can help you when it comes to making this decision- remember that you're not alone in this!) This could help you lower your deductible, copay, and out-of-pocket maximum.
Consider separate plans. Shopping for insurance for you and your spouse/domestic partner? Get both individual and family quotes to find out which one is more beneficial. You might be surprised that you sometimes can save with separate plans. This varies plan to plan, but we'll be able to help you figure out if this is applicable for your situation.
Know the lingo. Brush up on all the terms so you don't get overwhelmed when signing up for a new plan.
Don't put health insurance on auto-pilot. If you are currently enrolled in a marketplace health insurance plan, it will automatically renew. However, the plan may make changes to its provider network, copays, co-insurance and drug coverage. Your plan should have (or will very soon) send you a notice of any changes it will make for 2018. If you haven't heard from them, it's important to reach out to see what your plan will be like next year!
Stay in-network. Make certain your doctors and preferred hospital are still in your network. Be aware, you may be able to use out-of-network doctors and hospitals, if you're willing to pay more. In some cases, you might not be covered at all if you go out of network. Your prescription drug coverage also could change. The plan may no longer cover the drugs you take. Let's make sure and check your plan's drug benefits for 2018 before you allow it to renew.
Who's out
Humana and Prominence are leaving the market in 2018. Currently, Humana is in 10 counties clustered in Corpus Christi, San Antonio and Waco. If you are in a county currently offering Humana, don't panic! Christus and Blue Cross Blue Shield Texas are remaining in your counties, so you still have good options.
Prominence offered plans in 11 counties in 2017 mostly in areas with low populations, although Amarillo and McAllen were also in their coverage area.
With these two insurers exiting, 8 insurers now remain in Texas on the individual marketplace for 2018, but most counties will only be covered by one or two insurers- which is a trend we are seeing nationwide unfortunately.
Who's in
There are many insurance options available in Texas this year and coverage varies by county. All the plans offered on the Texas exchange can also be found off the exchange as well for individuals. If you are eligible for a tax credit, purchasing an on-exchange plan is the only way to utilize it.
Use TakeCommandHealth.com to estimate your tax credit, search for your doctors, and compare on-exchange and off-exchange options in your area.
Take note that the only PPO available for individuals is through Medi-Share (more on that below).
Ambetter (Celtic): EPO
Ambetter covered 32 Texas counties in 2017 and will add 9 counties to their coverage area in 2018. Ambetter coverage is mainly centered around the metropolitan areas of Dallas, Austin, and Houston. Ambetter had 187,155 participants in 2017 and plans to have premium increases around 47.7% for 2018.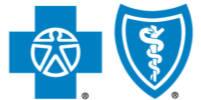 Blue Cross Blue Shield of Texas: HMO Statewide
Blue Cross Blue Shield of Texas remains committed to the Texas marketplace. They offered plans statewide in 2017 and will continue the coverage statewide in 2018. Blue Cross has 389,766 enrollees in 2017 and plans to have premium increases of 20.43% in 2018.

CHRISTUS Health: HMO
Christus Health plans will be available in 25 Texas counties in 2018. They have 25,000 participants in 2017. The average rate increases will vary from 33.7%-71% depending on plan type. The on-exchange silver plans will have the largest average rate increase at 71%, while the rest of their plans will average between 33-58%.
Community Health Choice: HMO
Community Health Choice will be available in 10 Texas counties. They will have premium increases around 49% for 2018. Community Health Choice offers members a 10 percent discount on their premiums if they complete a Health Risk Assessment. To get the discount for 2018, you have to complete your Health Risk Assessment before the end of January 2018.

FirstCare (SHA): HMO
FirstCare will cover 109 Texas counties in 2018 and is expecting average rate increases of 27.74%. Currently, FirstCare has 19,250 members.

IdealCare (Sendero): HMO
For 2018, Sendero will have coverage in 8 counties in Central Texas: Bastrop, Burnet, Caldwell, Fayette, Hays, Lee, Travis, Williamson. Sendero's plans have the most competitive pricing in the area and premium increases are expected to hover around 47.2%. Sendero projects their 2018 enrollment to be 456,000—they are definitely a key player in this market!

Molina: HMO
Molina will continue their coverage in the 9 counties they are currently in: Cameron, Collin, Dallas, El Paso, Harris, Hidalgo, Jefferson, Starr, and Webb. Molina plans to have 40.67% premium increases. They currently have 251,266 members but are projecting a drop in members in 2018 to 205,444 due to decisions to not market their plans outside of the exchange.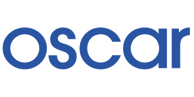 Oscar: EPO
Oscar will have plans available in 9 Texas counties this year, but is splitting where they can be found. Oscar plans available both on and off exchange will be found in San Antonio and Austin counties: Bexar, Comal, Hays, Travis, and Williamson. Dallasites will continue to find Oscar plans only available off the exchange in: Collin, Dallas, Rockwall, and Tarrant counties. Oscar has 22,846 members and plans premium increases between 26-44.7%.
O

ff-exchange only
Off exchange plans tend to be a little harder and more time consuming for individuals to find—that's why Take Command Health's online tool makes it easy to compare all the plans side by side! If you are looking for that elusive PPO plan, you will only be able to find it off the exchange through Medishare.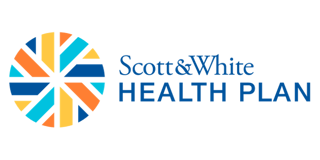 Scott and White: EPO or HMO
Scott and White is offering two types of plans: EPO or HMO. The EPO is available in 55 Texas counties, while the HMO is available in 61 counties.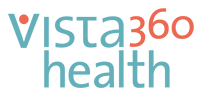 Vista Health Plan: HMO
Vista HMO has a relatively small coverage area. Limited to 4 Texas counties: Bastrop, Hays, Travis, and Williamson.

Medishare: PPO (faith-based)
Faith-based Medi-Share has a state-wide PPO network available in 2018 managed by PHCS (Private Healthcare Systems, now owned by Multiplan). It's smaller than some of the PPO networks in the past, but it does provide flexibility to see your doctors and will cover out-of-network expenses as long as it meets Medi-Share's faith-based guidelines. Medi-Share won't be for everyone, but is a worthy option to consider if it fits your personal convictions and lifestyle. Make sure to check out our Medi-Share review and compare it to other major medical plans on our website before you enroll.
Take Command Health is here to help
Hunting down and comparing all of these options for individual health insurance in Texas can feel overwhelming. However, at TakeCommandHealth.com we help you compare all of your options side-by-side including off-exchange plans, marketplace plans, and faith-based options. You can use our award-winning tools to search for your doctors, check your prescriptions, and even simulate conditions and health needs to make sure you get the most of for your money. A few other updates we'd like to tell you about: 
We've expanded the capabilities of our

doctor search tool

to search doctor networks from all of the plans above (no matter if the plan is off-exchange, on the marketplace, or faith-based). 

We've negotiated some

pretty awesome deals for our members

.

Call a doctor 24/7

for $0,

medical bill negotiation

support,

dental

, vision, and pharmacy discounts, etc. These really help save money with some of the higher deductible plans. 

We're pretty confident we have the biggest,

most complete line-up

of plans in Texas this year. 

We've put together a

bigger support team

ready to help you tackle any issue. You can get started by chatting with us on our website or emailing us at support@takecommandhealth.com. 
Please visit our website and we'll walk you through your options. Our goal is to help you get the most out of your money and find the plan that really works for you and your family. You hace until this coming Friday, December 15th to make a selection!
Ready to cross this off your list?
Amy
I wrote this blog because I care about ideas (big and little) that can help fix our healthcare system. I used to work on projects for Kaiser Permanente and the Parkland Health & Hospital System so I've seen the system inside and out. It's so important that consumers keep up with industry shifts and changing health insurance regulations. I'm also Take Command Health's Content Editor and a busy mom. Learn more about me and connect with me on our about us page. Thanks!