Wait, a new law? I thought congress was still debating!
Believe it or not, Congress actually worked together to pass a great health law for small businesses this last December. It was called the 21st Century Cures act and hardly anyone is talking about it--but it opens up some big opportunities for small business owners to help their employees for a lot less money.
While Congress is still working on the next steps with Obamacare, this is a great opportunity business owners can take advantage of now!
Here's how the new HRA law works for small businesses
Many people have heard of Health Reimbursement Arrangements (HRAs), especially if you've worked at a big company. With the new law, Congress created a special kind of HRA for small businesses called a QSEHRA (Qualified Small Employer Health Reimbursement Arrangement).
The most important thing about the QSEHRA is that it allows business owners to reimburse employees tax-free for individual health insurance premiums and medical expenses. This is a big deal because small businesses can now get the same favorable tax treatment as big company group health plans but with a lot less hassle.
It also enables small businesses to adopt a strategy called "defined contribution" which is much simpler than hassling with a one-size-fits all group plan and is proven to be much more efficient, affordable, and predictable. Employers can now give their employees a fixed dollar amount each month, say $200, and each employee can then shop for the plan that fits his or her needs the best. Sally can choose a Blue Cross plan for her doctor, Roger can get Aetna to cover his prescription, and Betty can stay on her husband's plan. Gone are the days of comparing quotes from each insurance company or the headache of trying to get everyone what they want without breaking the budget!
Employees end up happier too. When you purchase a one-size-fits all group plan, it's like buying a suit in one size and forcing everyone to wear it. It'll work for some, but there will be a lot of waste.
Small Group Plans are like forcing everyone to wear the same size suit.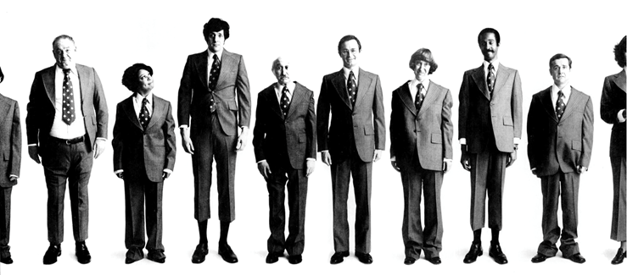 Instead, by offering your employees a monthly tax-free reimbursement, they can get the coverage they want. Small Business Owners can typically pay less because their dollars are being optimized for each individual versus spread out over the whole. Think of "defined contribution" as an opportunity for your employees to tailor their own Armani Suit. They get exactly what they want and you don't have to pay for extra waste.
"Defined Contribution allows each employee to get exactly what they want, like a well tailored suit...often saving the business money too."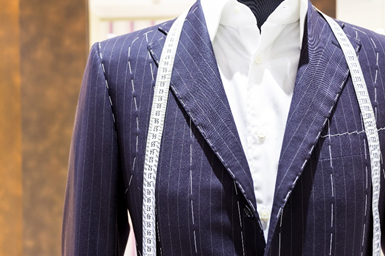 How you can save time and money with a Small Business HRA
If you decide you're tired of trying to figure out insurance for your employees and are ready to try a "defined contribution" strategy with the HRA, you want to make sure the time and hassles you're saving aren't replaced by having to deal with the HRA. That's where Take Command Health's new small business platform can help. We'll handle all the accounting and legal legwork, take care of onboarding each of your employees, and make tax-time easy and painless. You'll never have to hassle with receipts or worry about setting up a health plan again. Trust us, it's easier than you think.
Hungry for more? Check out the QSEHRA overview chapter in our handy new QSEHRA Guide!
Want to see if an HRA could work for your small business? Learn more about your options for small business health insurance or schedule a call with one of our small business HRA experts today.
Jack
I wrote this blog to help people make smart health insurance decisions. I am a small business owner, a husband, and a dad to three boys, so I've seen firsthand how important understanding insurance decisions can be. As a co-founder of Take Command Health and a licensed health professional, I've been recognized as a leading expert on healthcare transparency and defined contribution arrangements (QSEHRA). I've been featured in the New York Times, Wall Street Journal, Dallas Morning News, Forbes and others. Learn more about me and connect with me on our about us page. Thanks!