Last week, our team was invited to the White House to chat about the new Health Reimbursement Arrangements and how they will help make healthcare more affordable for small businesses and employees. We've gotten a lot of questions about our experience there, so we wanted to share our stories from our time in the Rose Garden (plus, a couple of our favorite DC restaurants!).

Our journey to the White House actually began last December. As the leading provider of QSEHRA software, we were asked by members of HHS and others to provide comments on new HRA regulations, including proprietary research that offered them valuable perspective and context. We were happy to share our thoughts and experience! You can read our comments here.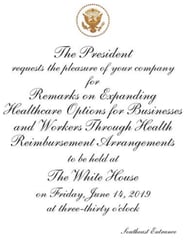 A few weeks ago, we got a heads up that the new HRA rules were about to be finalized. The administration was interested in finding businesses that were currently using QSEHRA and would be helped by the new rules. We helped the White House connect with several of our clients in the DC area to attend the event. The planners were kind enough to extend an invite to us for our efforts.
The invitation read that the event, which followed the recent regulatory updates for HRAs, was for "Remarks on Expanding Healthcare Options for Businesses and Workers Through Health Reimbursement Arrangements." We promptly RSVPed.
Any event to celebrate the new Individual Coverage HRA? Sign us up!
Our CEO, Jack Hooper, Director of Sales, Ryan Thanos, Director of Success, Elyse Munselle, Sales Manager, Sarah Yi, and Content Editor, Amy Skinner (that's me!) were invited to attend.
Jumping on last minute flights. our team flew in from Dallas, Austin, and Oklahoma City.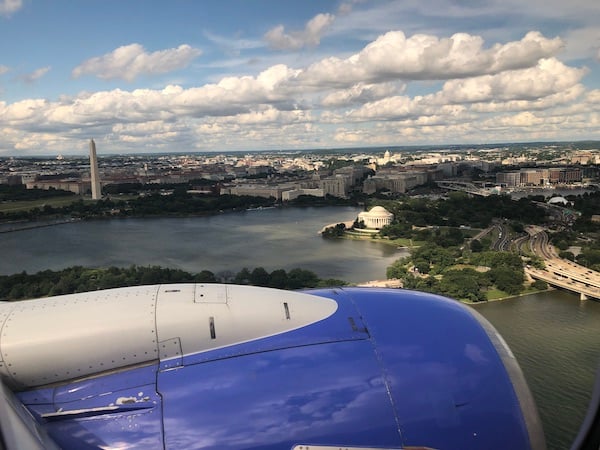 Once we all arrived, we checked in to the Willard InterContinental, a charming historic hotel just steps from the White House. We caught a late dinner at Founding Farmers and discussed our predictions for the coming day.
The next morning, a few of us who had never been to D.C. took a scooter tour of the monuments!
Here we are at the Washington Monument.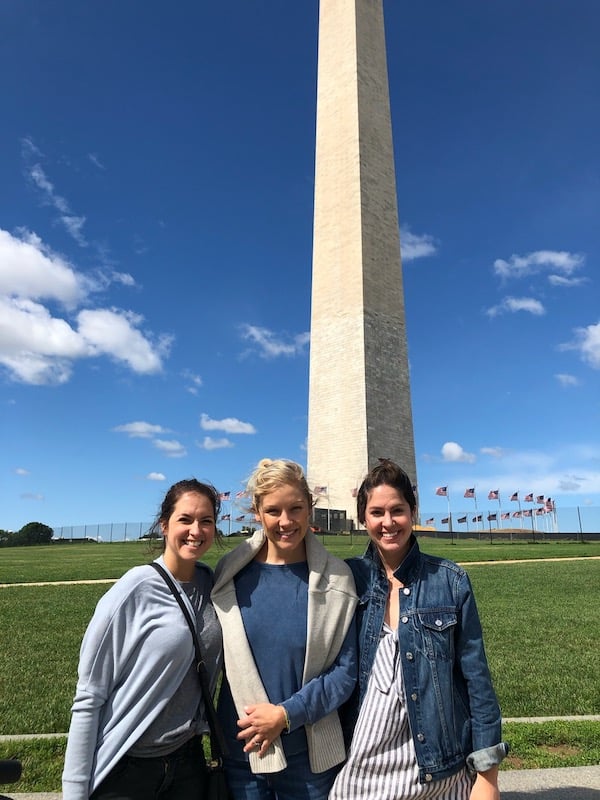 And the World War II monument.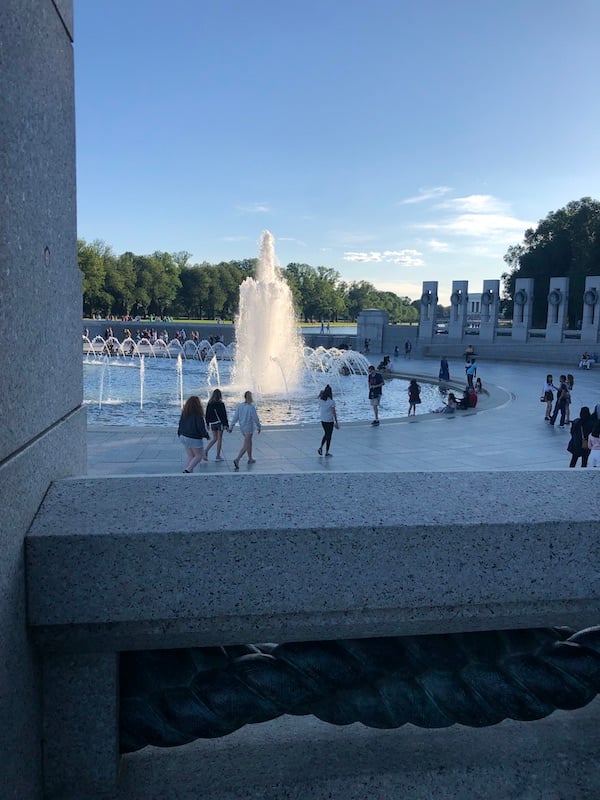 And the breathtaking Lincoln Memorial.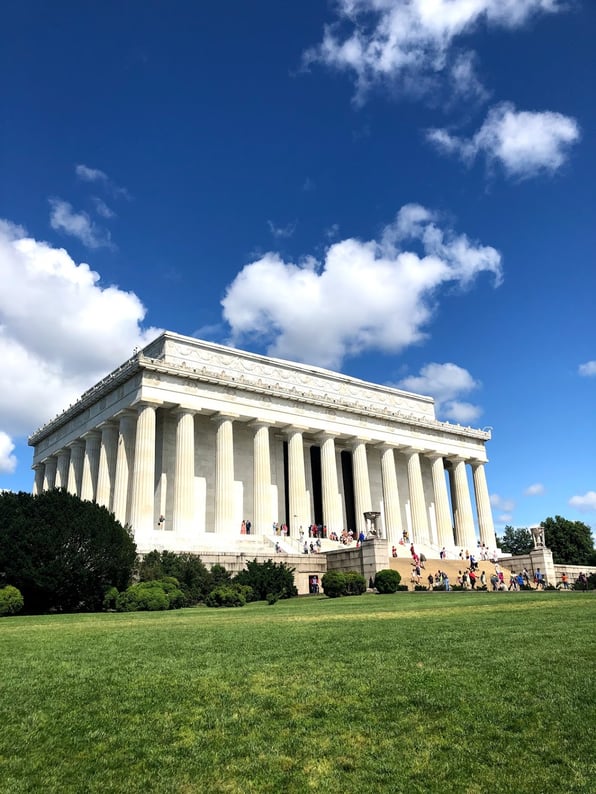 Side note: D.C., you are beautiful this time of year!
The Big Day (for Individual Coverage HRAs)
The next day, we grabbed lunch at the Bombay Club with a couple of friends from the Horizon Government Affairs. It was some seriously good Indian food, apparently one of the best Indian food restaurants in the world and one of the top restaurants in all of DC. Our minds were blown. But with the White House visit coming up in a matter of minutes, it was hard to focus on the food.
Then we walked over to the White House. Before we walked in, we were able to get this super touristy picture. Don't we look snappy?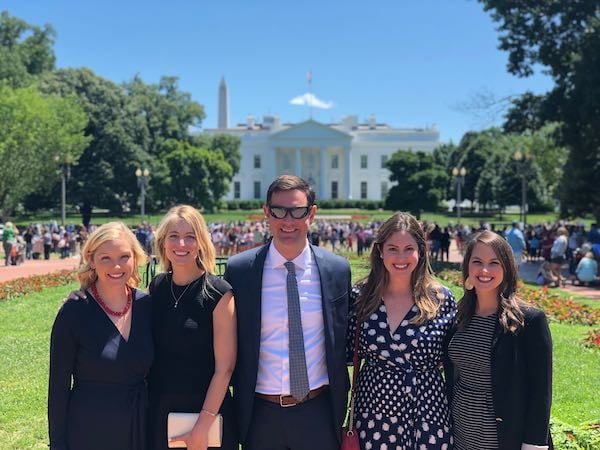 Then came the security checkpoint to get into the White House. It was as thorough as any of us expected.
Walking onto the grounds of the White House was definitely one for the books. It's going to be a memory that sticks around forever. It's just such an impressive, special place. Also, it's spotless. They must have full-time painters on staff.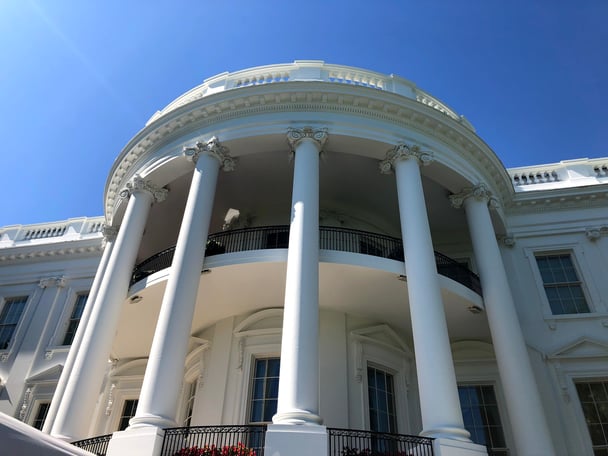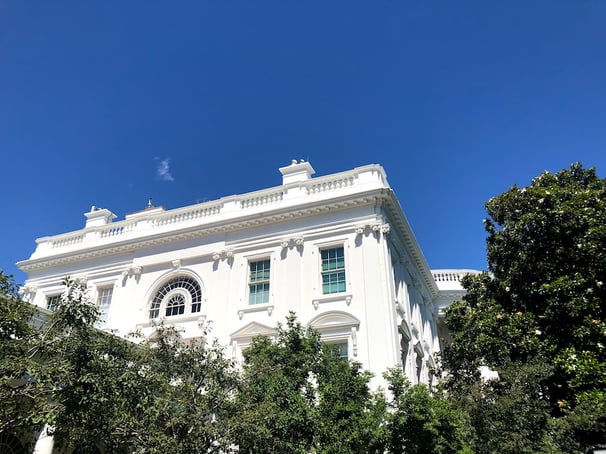 We walked through the West Wing and couldn't wipe the smiles off of our faces. We tried really hard not to look like excited tourists but were unsuccessful.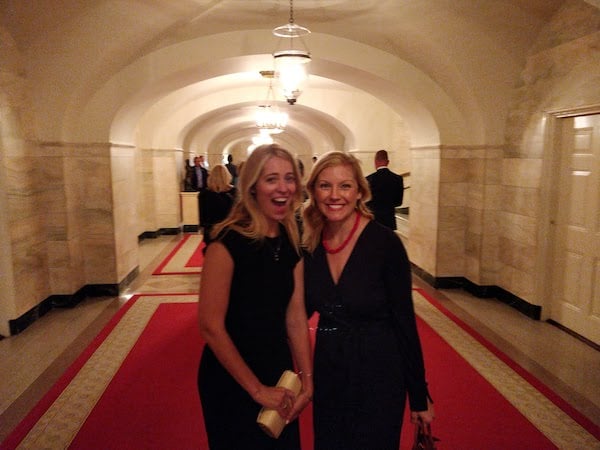 Then we were led out into the Rose Garden. It was as pristine and beautiful as you would expect. Rose bushes lined up in front of stately trees with the White House towering behind them.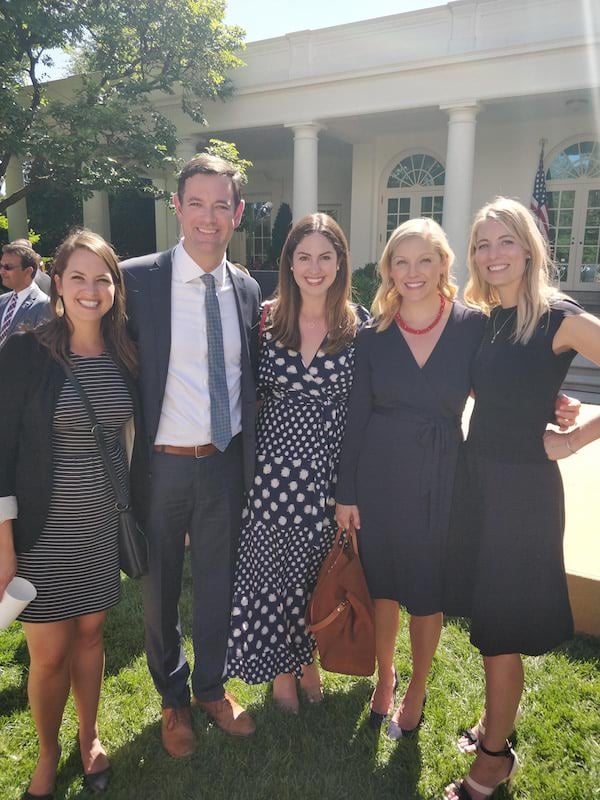 Here's a 360 degree view of the scene. Of course there was a string quartet.
And a ton of cameras.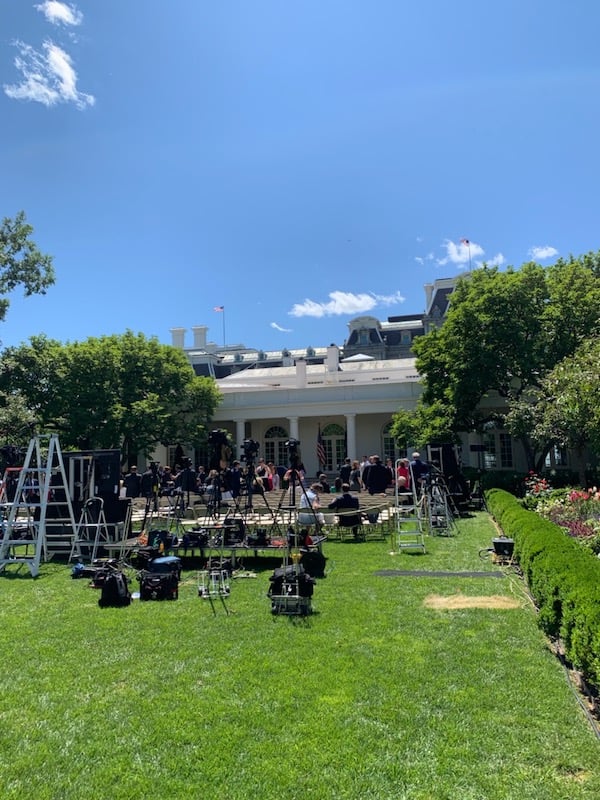 And a ton of roses.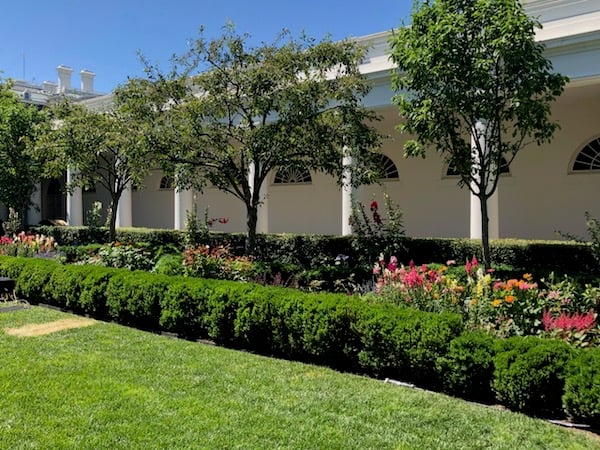 After taking a few mandatory selfies, we took a seat.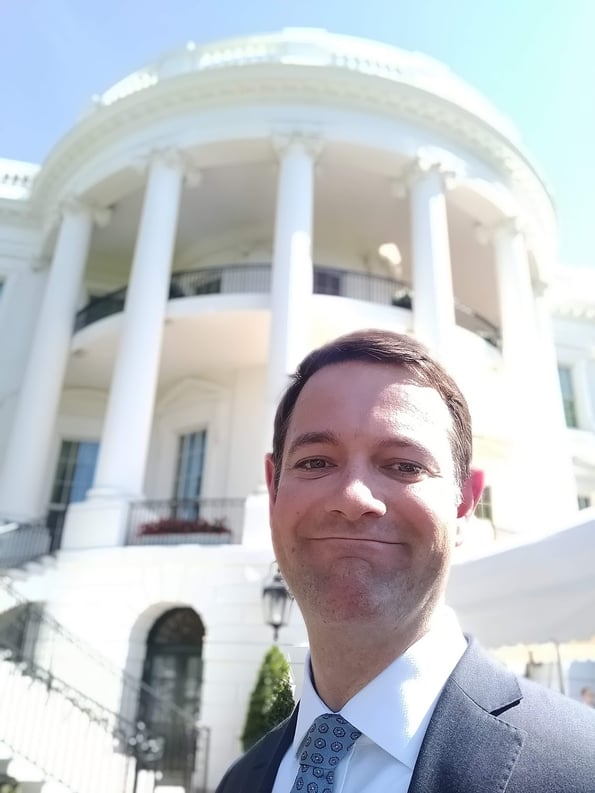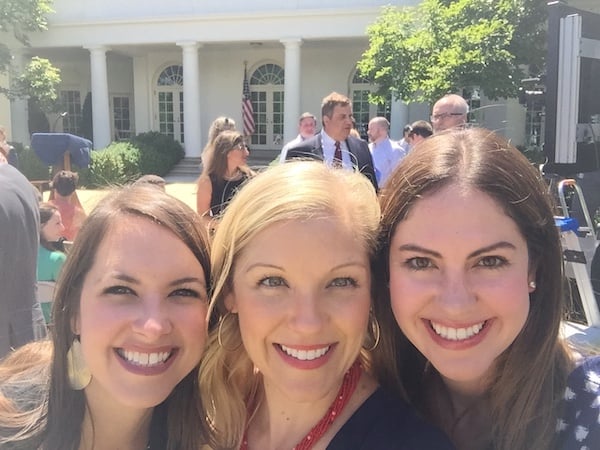 Looking around, it became apparent that Take Command Health was the only HRA administration provider invited to this landmark event.
The small crowd reinforced what a special event this was, not just for HRAs but for our company's leadership in the space.
Since I also own my own content strategy company in addition to helping Take Command Health with their content needs, I was called to stand on stage to be honored as a small business owner. Still pinching myself!
The rest of the crew sat a few rows back, behind super important folks like Vice President Pence, Labor Secretary Alex Acosta, Secretary Steven Mnuchin, Secretary of Health and Human Services Alex Azar, Treasurer Jovita Carranza, and Acting Administrator of the Small Business Administration, Chris Pilkerton. It was such a humbling experience to be included.
Then it was time for the show to begin. We could tell the President had entered the premises when we heard the rapid clicks of fancy cameras. He strolled out waving and everyone clapped. We clapped for a long time.
And then, without any warning, we all sang the President Happy Birthday. He turned 73 the day we were there.
Here's a video.
It's a little different than Marilyn Monroe's rendition for JFK, but nonetheless, singing the birthday song to the president will probably be all of our favorite clues in the game of two truths and a lie.
Then it was time for the President's remarks on the regulations surrounding HRAs.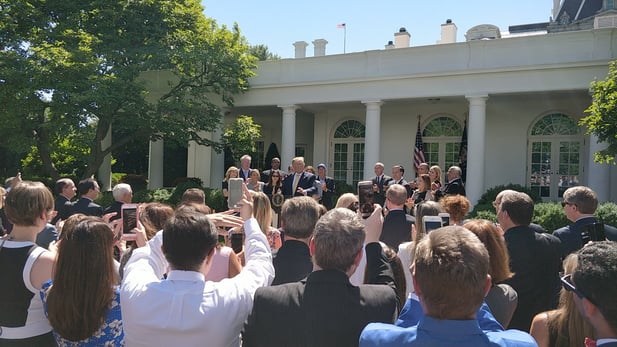 Here is a link to his actual speech, but we put together a reader's digest version here:
"This will increase the size of individual markets by at least 50% , improving choice, promoting competition, and lower costs for the American people."
The new HRA regulations will

800,000 employers offer these new HRAs to more than 11 million employees and family members once employers fully adjust to the rule.

HRAs allow employees to choose the plan that's best for their family and their employer will cover the cost on a tax-advantaged basis.

Over the last ten years, a significant number of small businesses that were offering health insurance to their employees have stopped offering it due to cost.
80% of employers only offer coverage through one type of health plan, leaving workers no choices and plans that may not meet their needs.
The regulations for short-term plans and association plans have already seen great results in driving down healthcare costs for millions of Americans.
It's the first year in 53 years that drugs prices have come down.
Wondering what his next priority is?
Here's what he said:
"The next major priority for me, and for all of us, should be to lower the cost of healthcare and prescription drugs, and to protect patients with preexisting conditions." - President Donald Trump.
Sounds good, if you ask us.
Here was our last sneaky picture from the White House grounds.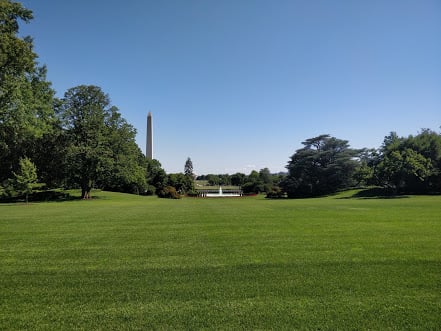 What a day!
Want to learn more about Individual Coverage HRAs?
For more details on our White House visit, check out our press release here. Check out our ICHRA Guide if you are itching to know more about the new Individual Coverage HRA or check out our recent post that outlines the big policy changes coming as a result of the HRA regulatory updates.
Amy
I wrote this blog because I care about ideas (big and little) that can help fix our healthcare system. I used to work on projects for Kaiser Permanente and the Parkland Health & Hospital System so I've seen the system inside and out. It's so important that consumers keep up with industry shifts and changing health insurance regulations. I'm also Take Command Health's Content Editor and a busy mom. Learn more about me and connect with me on our about us page. Thanks!